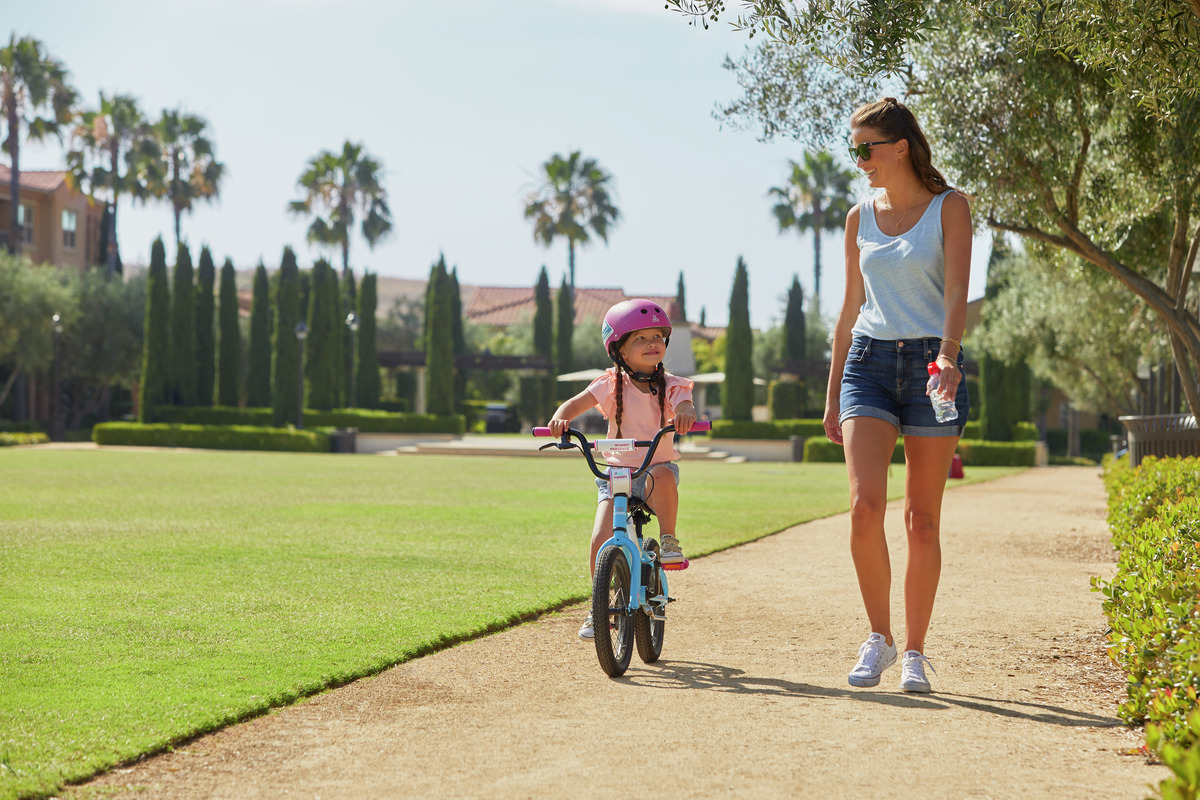 As the cost of living grows for Orange County renters, looking for an affordable apartment is exciting, but it can also be stressful. The general rule of thumb is to spend no more than 33% of your income on rent based on your monthly take-home pay. However, if you have a lot of other expenses such as car loans, child care, or student loan debt, you may need to look for a more affordable apartment. When searching, make sure you find out if utilities such as internet, cable, and water are going to cost you by asking the leasing consultant for an estimate.
For those looking for low cost, or just more affordable housing, Irvine Company strives to provide a wide variety of housing at various price points, to make it possible for a full spectrum of individuals and families to enjoy living in Orange County.
Irvine Company's goal is to help create a diverse housing supply that allows the community to thrive by giving people an opportunity to establish roots on The Irvine Ranch. Working in tandem with the City of Irvine, Irvine Company is able to achieve affordable housing goals in Orange County, by owning and operating more than 2,000 units reserved for lower-income renters throughout the state of California.  The company has also built apartment communities with new, smaller floor plans and lower rates.
Affordable Apartments in Irvine
In addition, the Irvine Company has forged partnerships with non-profit affordable housing organizations such as Jamboree Housing Corp. and Bridge Housing.
If you're looking for affordable housing in Irvine or Orange County, you can also search and filter by price. Simply go to the Irvine Company Apartments website, enter in the region you'd like to search, Orange County for example, and then click the pricing filter at the top and toggle to your preferences: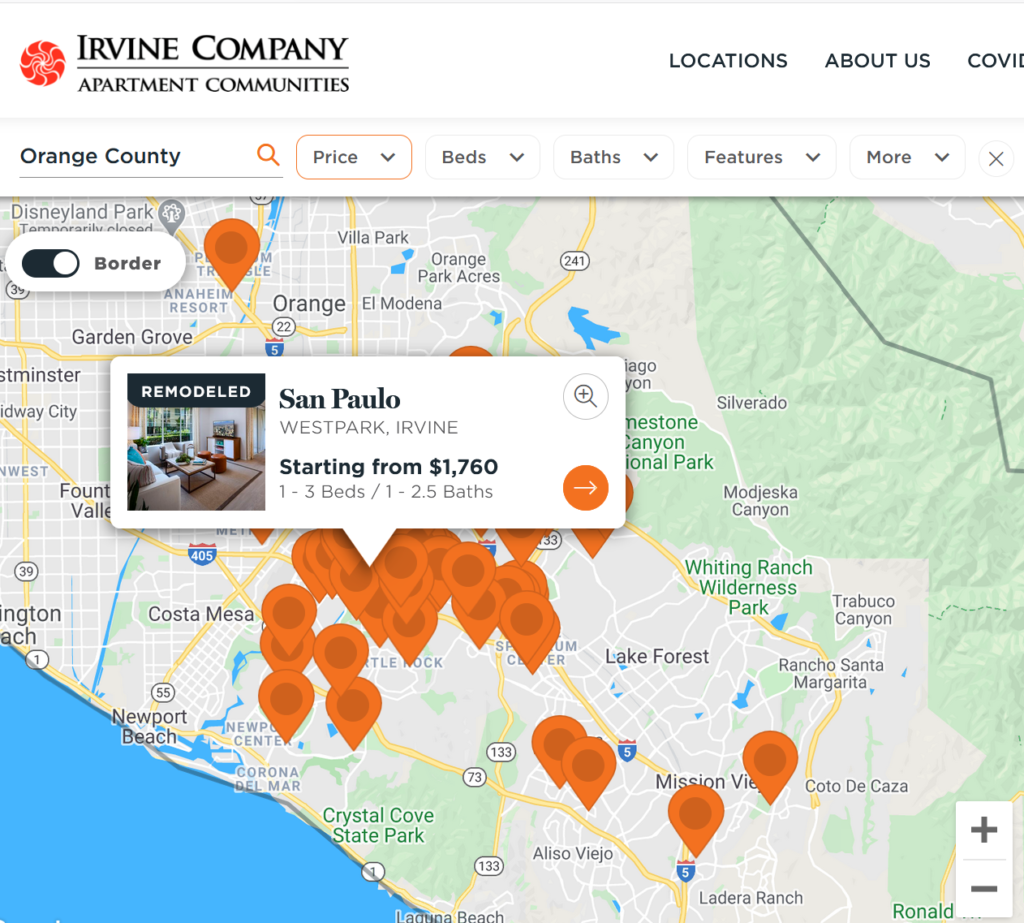 You'll find an array of communities that are thoughtfully designed and impeccably maintained, with spacious grounds, access to trails, and floor plans that give you the space to spread out.