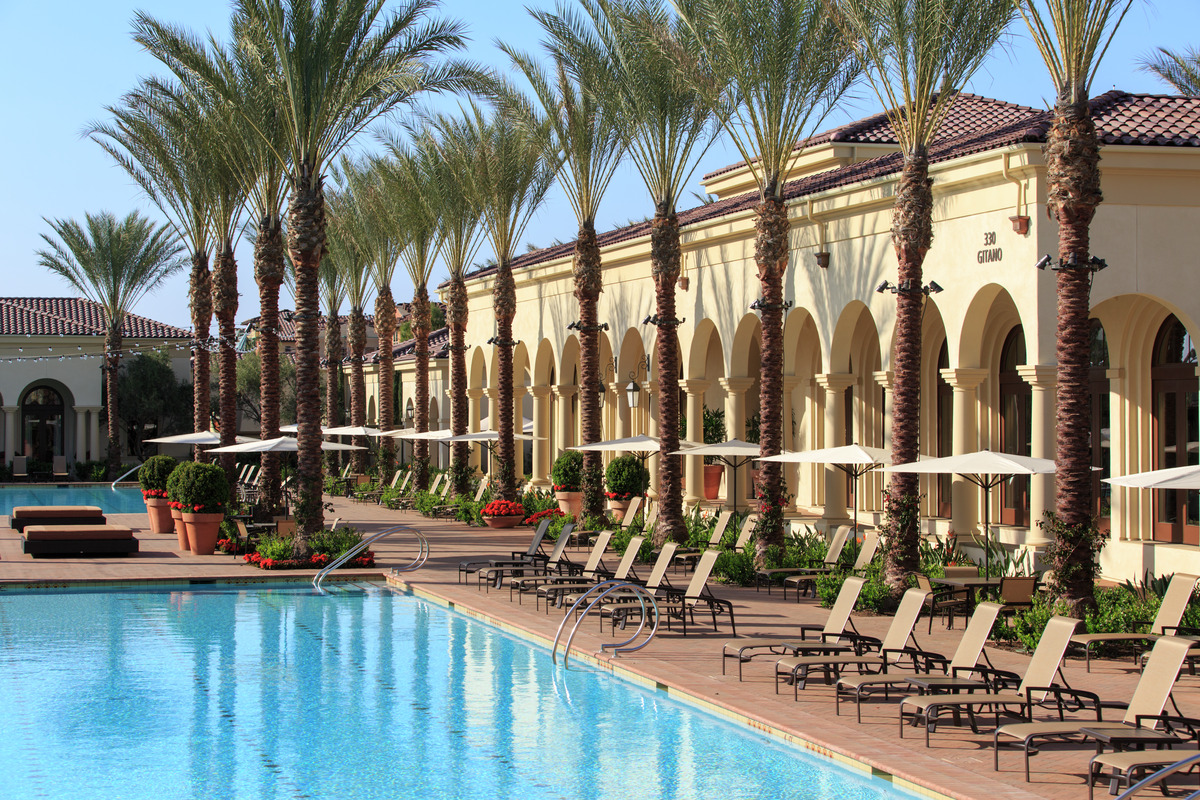 Just off the 405 freeway near Irvine Center Drive, a tree perched on the hill overlooking resort-style apartment community of Los Olivos tells a story. Beneath the tree is the alleged grave site of a lion named Fraiser.   
Frasier was a toothless, rescued circus lion who eventually found a home at Lion Country Safari, which operated from 1970-1984. He was elderly and in bad condition when he was acquired by the drive-thru zoo, where visitors paid to drive their car through a four-mile, African wildlife preserve trail as the animals roamed nearby. Fraiser was nothing to look at. His tongue hung out of his mouth. His fur was mangled. However, he began to gain weight and thrive on a vitamin regimen given to him by the zookeepers. The lionesses at the safari took notice and seven weeks later, they were all pregnant with Fraiser's cubs and within a year, he had fathered 33 cubs.
Since everyone loves an underdog story, fan clubs dedicated to Frasier sprung up, with people sending the lion letters each month and purchasing t-shirts and bumper stickers with slogans like "Frasier for President" and "Fraiser the Sensuous Lion." When Frasier died of pneumonia in 1972, members of the Scottish Fraser clan performed traditional funeral rites and played bagpipes. He was buried beneath a cross on the grounds of Lion Country.
Lion Country Safari itself enjoyed quite a heyday. Visitors could drive through the safari, and ride the African Express Train, Hippo Pedal Boats and the Zambezi River. However after Fraiser died, attendance dropped. This, coupled with an escaped elephant and hippo as well as a tiger attack, caused the park to close its doors in 1984.
After the Wild Rivers waterpark opened and closed its doors, the land became the home of Los Olivos Apartment village, a resort-style community hugged by rolling hills and brimming with olive trees. Today, Los Olivos has been voted "Best in OC" three years in a row by OC Register. Amenities include eight parks, two Olympic-sized pools, giant cushioned pool beds, shady cabanas, outdoor clubroom with two flat screen televisions, themed clubhouses, fitness centers, basketball and tennis courts. Celebrating the California indoor-outdoor lifestyle, the stunning apartment and townhome residences surround a three-acre great lawn, while a meandering trail system offers access to the wilderness backdrop. And on a fence facing the tree which Fraiser is buried beneath, a bronze plaque commemorates the life of the beloved lion.  
Thank you to Orange County Register for their image permissions. For more about Frasier, read David Whiting's story here.