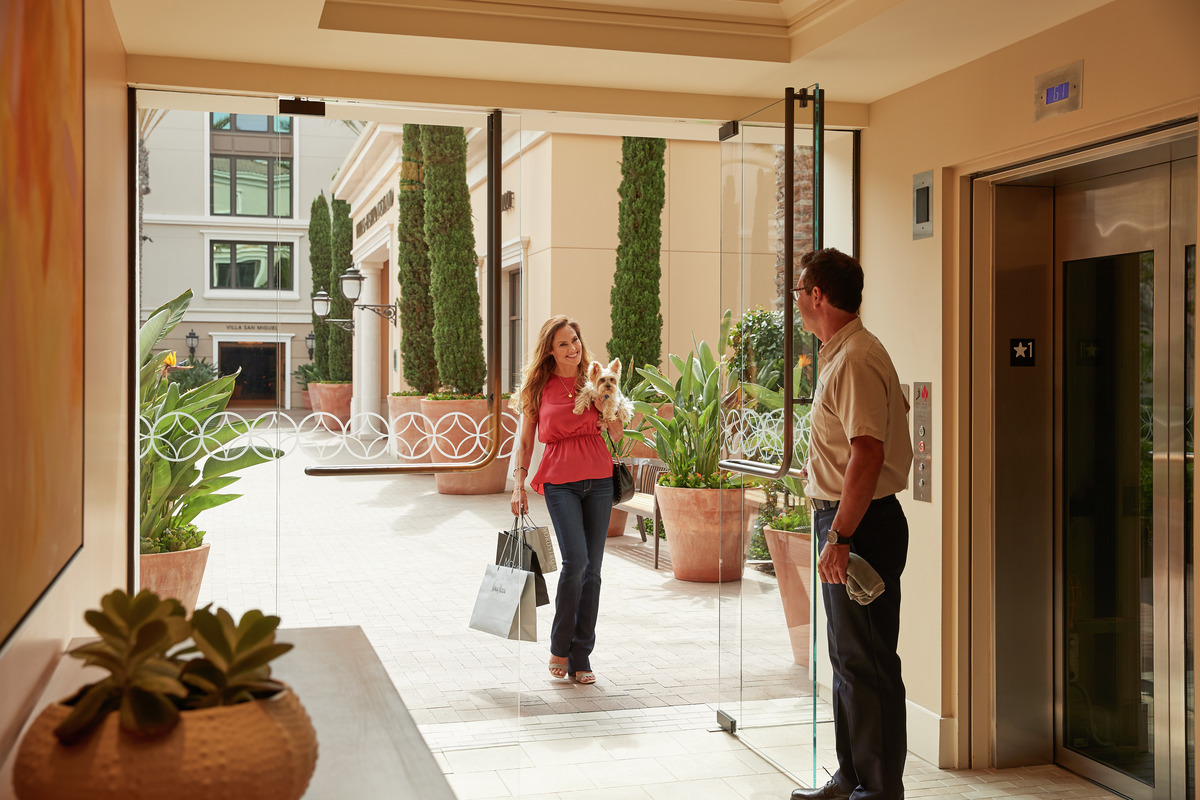 Living near the Southern California coast in Orange County doesn't have to be just a dream. Irvine Company offers communities that fit all lifestyles. The neighborhoods and villages dotting the coast are not only near the beach, but close to dining, excellent schools, and major employers.
Should I Rent or Buy in Orange County?
People living in Orange County (or those planning to move there) are often faced with the question of whether to rent or buy. 
At this time (September 2022), renting has some financial advantages when you factor in the peak Orange County home prices and soaring interest rates, which have resulted in increased competition and multiple offers in the world of OC real estate. In August 2022, the median listing home price in Orange County, CA was $1.1M, trending up 16.8% year-over-year, according to Redfin.com.
If you're wondering whether or not you can afford to buy in Orange County, it's a good idea to do a budget check. What's your DTI (debt-to-income) ratio? How much income do you net per year? Have you saved for a down payment? To get into the numbers, check out Nerd Wallet's home affordability calculator.
Orange County's Competitive Housing Market
According to the National Association of Realtors, it has never been more expensive to own a home in the U.S. than right now. In particular, the Orange County real estate market is hot, with ultra-competitive offers, often going for well above the asking price and with many people willing to pay in cash.
Apartment Living vs. the Hidden Costs of Homeownership

From time to time, homeowners will be subject to surprise bills when it comes to plumbing issues, roof leaks, malfunctioning appliances, and much more. One perk that many renters enjoy is that their property management company or landlord may be responsible for a majority of the household maintenance expenses – as well as when something breaks!

Here are some items many people don't consider when weighing the pros and cons of homeownership:
Property taxes

Mortgage interest

Mortgage insurance (if you put less than 20% down)

HOA or condo maintenance fees

Gardening and landscaping costs

Plumbing/repair costs

Roofing issues

Air conditioning/heating

Water

Appliance maintenance and replacement

Pest control
Renters Enjoy Amenities

Most apartment communities feature on-site pools, gyms, and much more! Some Irvine Company apartments in Irvine, such as Promenade at Irvine Spectrum, even have an on-site cafe & market, state-of-the-art fitness, yoga studios, EV charging stations, outdoor fireplaces, and even on-site dining options.
Try Before You Buy: Renters Can "Audition" the Neighborhoods

Orange County is sprawling. From  Aliso Viejo to Mission Viejo, Irvine to Newport Beach, Costa Mesa, and Rancho Santa Margarita, there are so many options to choose from – it's hard to know which location is the perfect spot for you.
The City of Irvine
Continually named one of the safest "big cities" in the country, Irvine quite literally has something for everyone. Here, beautiful parks and trails, outstanding schools, and thriving companies afford the quality of life you've been looking for. 
Experience the extraordinary benefits of luxury, resort-style living in tandem with first-class dining, shopping and entertainment, open spaces, award-winning schools, and world-renowned universities — all within a short drive from the breathtaking California coastline.
Newport Beach
The enviable zip code of Newport Beach offers the best in Southern California shopping, dining, beaches, and natural beauty. With harbors, promenades, and the fun of Balboa Island, ten distinct neighborhoods make up Newport Beach, each with its own unique personality.
Tustin

Tustin has a bustling local economic landscape, great schools, and beautiful parks full of sycamore trees that share hundreds of years of history. Golf at Tustin Ranch Golf Club, visit Tustin Sports Park or hike around Peters Canyon Reservoir.
Aliso Viejo
Home to retail, restaurants, theaters, and the convenience of the toll roads (offering direct access to some of California's best beaches), Aliso Viejo is also near magnificent open spaces.
Mission Viejo
Mission Viejo offers stunning hilltop views of the surrounding valley landscape while being minutes from shopping and dining at The Shops at Mission Viejo. You can also enjoy Lake Mission Viejo, Oso Creek Trail, and more.
Rancho Santa Margarita

At the foot of the Santa Ana Mountains, Rancho Santa Margarita is a beautiful community with superb weather, a central park, and award-winning schools. This small city hosts a mixture of retail shops, restaurants, and year-round community events
Apartments in Rancho Santa Margarita
Costa Mesa
This vibrant, urban destination boasts world-class shopping and a renowned Center for the Arts. Dine out at award-winning hot spots and shop to your heart's content. All of this and more are just minutes from South Coast Plaza.
Orange
Sports entertainment, world-class shopping, dining, and nightlife—welcome to Orange, California where residents have it all. Legendary shopping and dining, great schools, Angel's Stadium, industry, and minutes to Disneyland!  
 The question of whether to rent or buy is a decision many people face in their lifetime. Whether you buy now or rent for a year or two to see how the market adjusts is a personal decision that depends on your goals, budget, and where you see yourself in the next five years. 
Whether you're looking for a community to relax and recharge, a trendy urban scene, a serene village, or a resort-style oasis with an abundance of high-end amenities, find your way home at one of Irvine Company's apartment communities throughout Orange County.