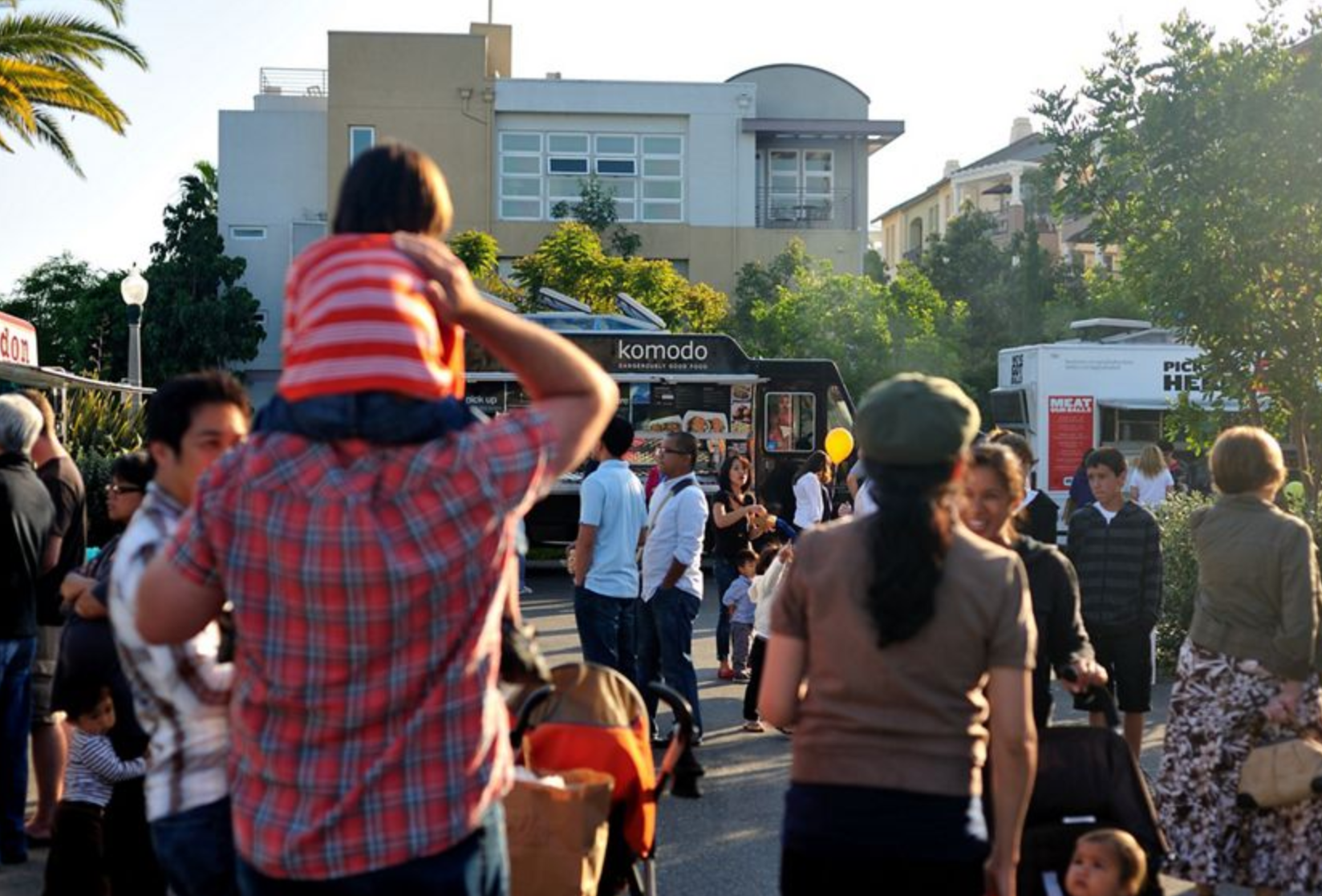 In 2002 the Westside of L.A. began a metamorphosis – the building of a planned community with residential, commercial, entertainment and retail stores named Playa Vista. This community has become a choice address for businesses in technology, media and entertainment and, along with Santa Monica and Venice, has become known as Silicon Beach. This is where a tech hub, open space, recreation, entertainment, shopping, dining and new home and apartment communities in Playa Vista are all just a walk away.
Playa Vista was also constructed as a model for green development using energy saving systems, non-toxic and recycled materials, product selections and design techniques that promote conservation. Part of that effort includes the
Playa Vista Daily Shuttle
 which stops throughout the community, so you can head to Runway for dinner and drinks. Additionally the
Beach Shuttle
is now running every Friday through Sunday, which stops at Fisherman's Village, Mother's Beach and Venice Pier.
Playa Vista is also home to 29 parks, with lush green spaces, dog parks, sports fields, and neighborhood gardens.
Playa Vista's ultramodern LA branch library is a community resource for books, events, lectures and discussions.
Where to Work
Home to some of the biggest names in tech, what was once the site of the iconic Howard Hughes' aerospace company is now the address of choice for residents and industry giants including Google, Facebook, YouTube LA and many more.
Where to Live
Villas at Playa Vista – Montecito
For those with an eye for the exceptional, Montecito reflects the urban sophistication of West Los Angeles. Designed for the refined palate, the finishings and architectural details in each apartment home are simply exquisite. These residences are as chic as they are luxurious, with access to unparalleled services and extraordinary amenities, including a stunning dining room and private wine cellar. Living in this boutique-style community is effortless, with an on-site concierge who will take care of every detail, every day.
 Villas at Playa Vista – Malibu
Reflecting a contemporary lifestyle, the thoughtful design of Malibu epitomizes urban living – marrying comfort with sophistication. Inside, vibrant living spaces blend seamlessly with modern flair. Outside, the community buzzes with social activities, while direct access leads to shopping, entertainment and some of LA's most popular restaurants. Here, those who seek a dynamic environment find living spaces to match.
Villas at Playa Vista – Sausalito
At Sausalito, fresh, contemporary design is reflective of a relaxed, coastal lifestyle. The vivid, casual interiors attract those who exude the enthusiasm of LA's Westside. The ambiance affords a fun space and a hint of sophistication, with long stretches of open beach just a bike ride away. Within walking distance to shopping, dining and nightlife, this is where it all begins – where LA's up-and-comers express their unmistakable zest for life.