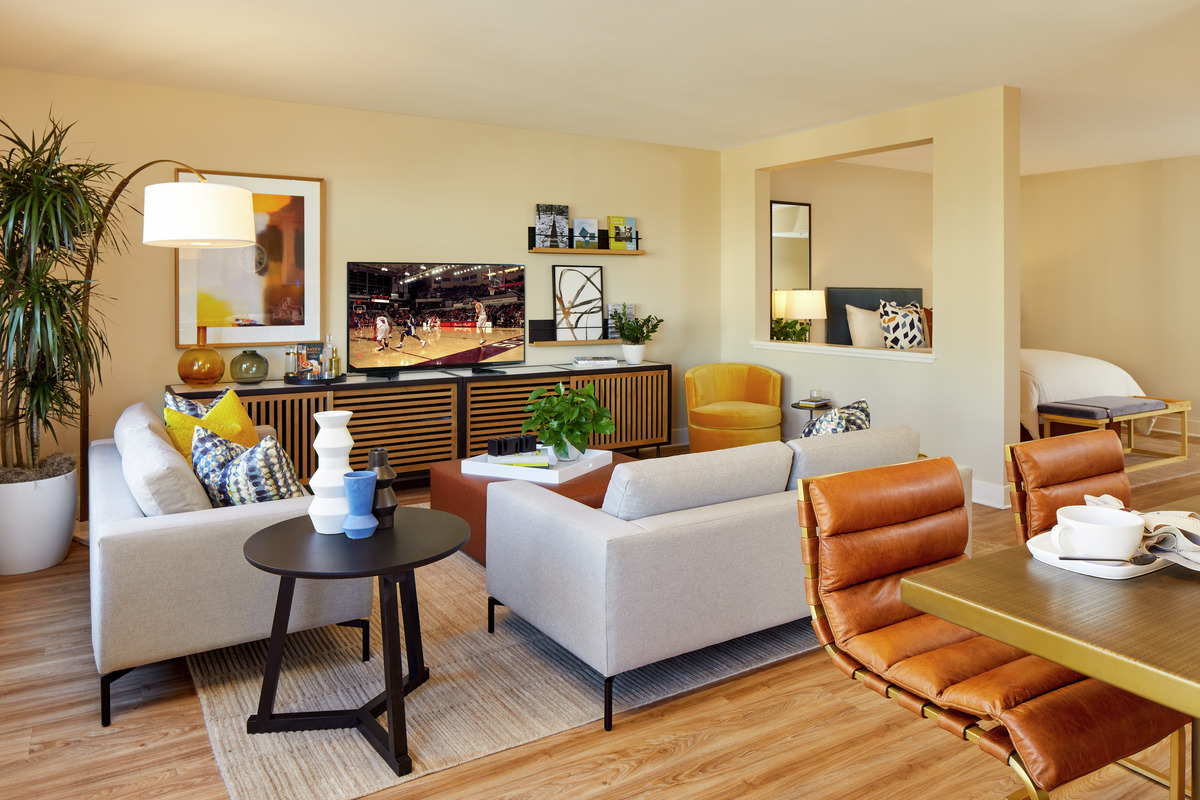 If you're looking for a studio apartment in San Jose, discover Irvine Company's studio apartments near major transit stations and in close proximity to the popular downtown San Jose hub. Whether you're commuting to work, going on a run at Guadalupe River Park, or meeting friends for dinner at Santana Row there's so much to do in Silicon Valley's most exciting city.
Crescent Village Apartment Homes
Studio apartment homes at Crescent Village are finished with tasteful fixtures and architectural detail. Conveniently on the shuttle route to major employment campuses, Crescent Village is one of North San Jose's best-kept secrets—a delightfully landscaped haven with seven saltwater pools, on-site dining, a state-of-the-art fitness center, and luxurious living spaces.
Why You'll Love Crescent Village Apartment Homes
Discover light-filled floor plans as well as:
In-home laundry
Ultra-high-speed internet
Designated parking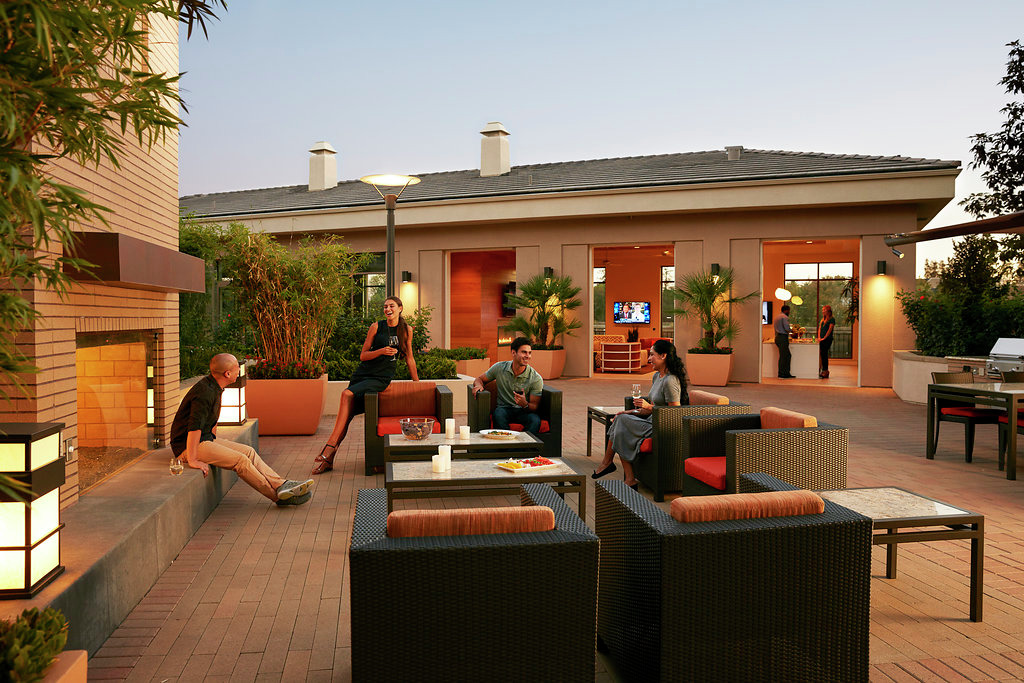 River View Apartment Homes
Studio apartments at River View Apartment Homes boast crisp, modern interiors filled with natural light pouring through the oversized windows. Here, residents can enjoy an on-site fitness center, a movement studio as well as outdoor pools and fireplaces.
A public park next to the community features tennis courts, a playground, and plenty of open green spaces for recreation and relaxation. Adjacent to the Guadalupe Trail, this amenity-driven community includes Stanford Health Care Express Care Clinic, CorePower Yoga, and restaurants. Only a short stroll away, the Light Rail system provides easy access to entertainment venues and the Levi's® Stadium, home of the San Francisco 49ers.
Why You'll Love River View Apartment Homes
Discover a home that offers:
On-site retail, dining, and health care
In-home laundry
Ultra-high-speed internet
North Park Apartment Homes
Blending flawlessly with the surrounding mature palms and redwood trees of five-acre Moitozo Park, North Park Apartment Homes are a blend of serene courtyards, outdoor kitchens, an on-site retail plaza, 10 pools, fitness centers, a basketball court, and a host of on-site amenities, hugged by generously-sized apartments and townhomes.
Why You'll Love North Park Apartment Homes
Discover a home that offers:
Fitness centers, spin & movement studios
Walking distance to the Light Rail
Ultra-high-speed internet