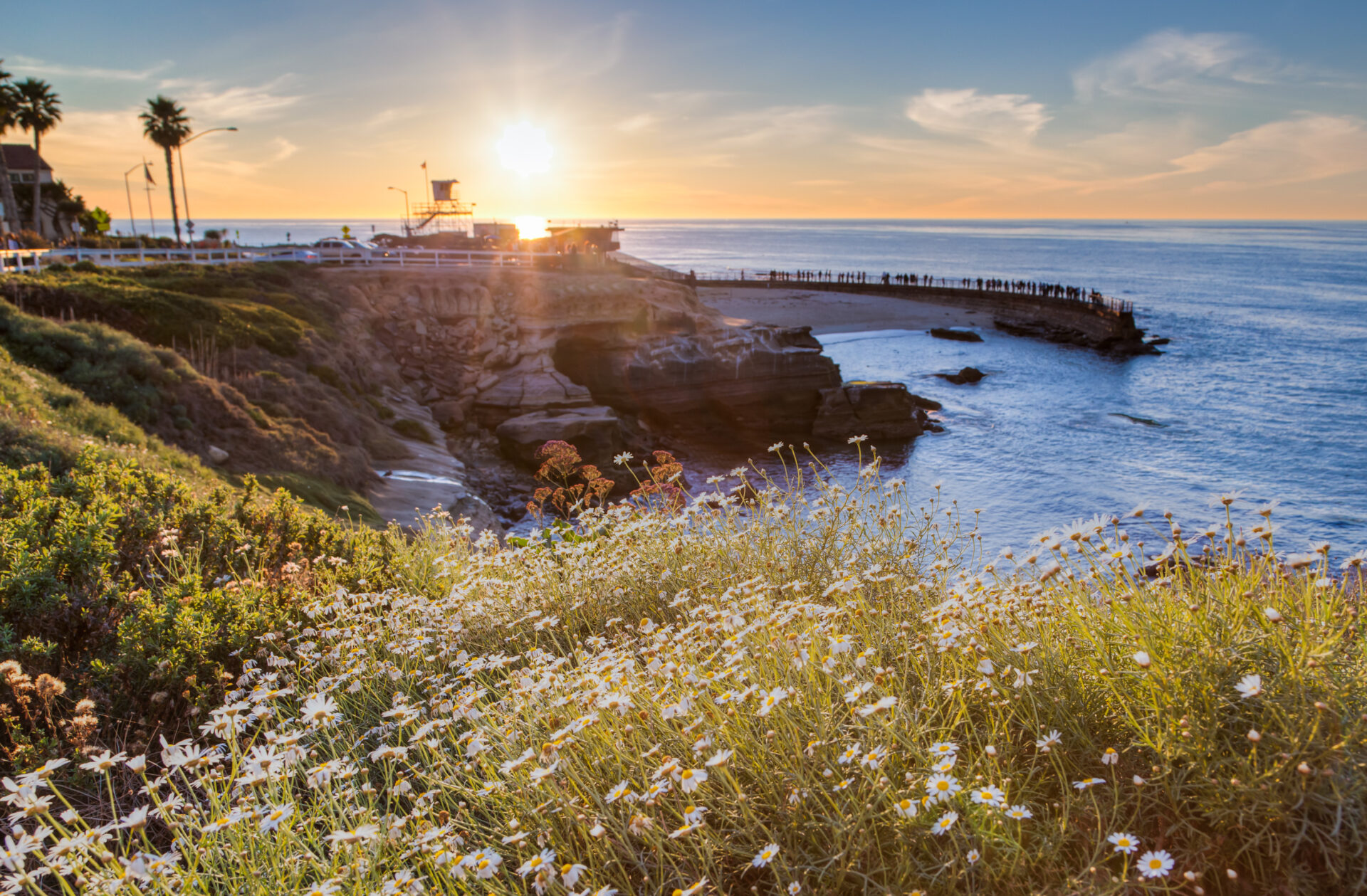 There's a lot of reasons to choose to make your home in the great state of California — from weather to economic opportunities and the easy-going coastal lifestyle, just to name a few. But it could also be good for your health!
The American College of Sports Medicine has ranked the Healthiest Cities to live in the United States, and a whopping 27 percent of the top 15 are in California – more than any other state!
It does our heart good (no pun intended) to see cities like San Diego and San Jose* make the list. We dug into the data to find out why…
Though there isn't one single factor alone to suggest why these California cities rank so well, certain common traits like a lower incidence of death from cardiovascular disease, higher emphasis on physical education in public schools, availability of access to healthcare, and a plethora of opportunity for outdoor recreation due to great weather and beautiful locations certainly played a part.
Here are some of the more interesting reasons why these cities made the cut:
Dog Parks
San Diego is a great place to be a dog owner. Both San Diego and San Jose also have more dog parks per capita. While some studies have suggested dog ownership can help in managing chronic disease and improving social relationships, the benefits on fitness levels of getting out and getting active with your pooch are clear.
Farmers' Markets
Some people refer to California as the "Breadbasket of the world," and it's true California is one of the largest agricultural producers in the world. So it's not surprising that both San Diego and San Jose have a greater number of farmers' markets per capita. It may be that this leads to a higher incidence of residents eating five or more servings of fruits and veggies per day, or just getting out in the fresh air, but farmers' markets are credited in having a positive benefit on health.
Crime Rates
According to FBI data, San Diego and San Jose rank high among major cities in low incidence of violent crime. In fact, in some rankings San Diego and San Jose were the #2 and #5 safest cities respectively with populations above 500,000.
Bicycling or Walking to Work
Perhaps residents of San Diego and San Jose enjoy the good fortune of living near where they work, or maybe it's the benefit of having well maintained walking and bike paths or just the opportunity that comes with having great weather. But whatever the reason, a higher percentage or residents in San Jose and San Diego take advantage of bicycling or walking to work instead of sitting in traffic.
Are you looking to make a move to San Diego or San Jose? We can help you find a great apartment or rental. We can also help you find a dog-friendly apartment in one of these cities.
Here's to your good health!
*Based on the Metropolitan Statistical Areas of San Jose (San Jose, Sunnyvale and Santa Clara) and San Diego (San Diego, Carlsbad and San Marcos).