Playa Vista is one of Los Angeles' fastest growing, most economically vibrant neighborhoods. Situated just a mile north of LAX on the eastern border of the Bollana Wetlands Ecological Preserve, Playa Vista is the heart of "Silicon Beach," a rapidly expanding collection of high tech companies that includes Google, Microsoft, Yahoo, YouTube, Facebook and Electronic Arts as well as hundreds of digital start-up ventures. The 1.3 square-mile community is also home to 6,000 men and women, most of whom work in the immediate area.
So who lives in Playa Vista? And it is a neighborhood for you? Here are some demographic insights from a variety of sources:
Ethnic Diversity: This is an ethnically diverse community. According to the U.S. Census (2010) the community's population breaks down this way:
White:

57%

Asian: 22%
Black or African-American: 11%
Hispanic or Latino: 10%
Education: As one might suspect in a neighborhood nicknamed "Silicon Beach," most residents have a bachelor's degree or better. Here's the breakdown, according to Onboard Informatics:
Bachelor's Deg

ree: 32

%

Graduate Degree: 24

%

Some College: 23

%

High School Degree or Less: 21

%
Age: High tech companies tend to attract mostly young, Millennial Generation employees, and the age of the Playa Vista population reflects this. According to the U.S. Census Bureau (2010), the median age of a Playa Vista resident is 33.7. (That means half are younger, half are older). The majority of residents, 55 percent, are between 20 and 40. Here's a more detailed breakdown of the Playa Vista population by age:
0-19 years: 12%

20-29 years: 24%
30-39 years: 31%
40-49 years: 13%
50-64 years: 12%
65 years and up: 8%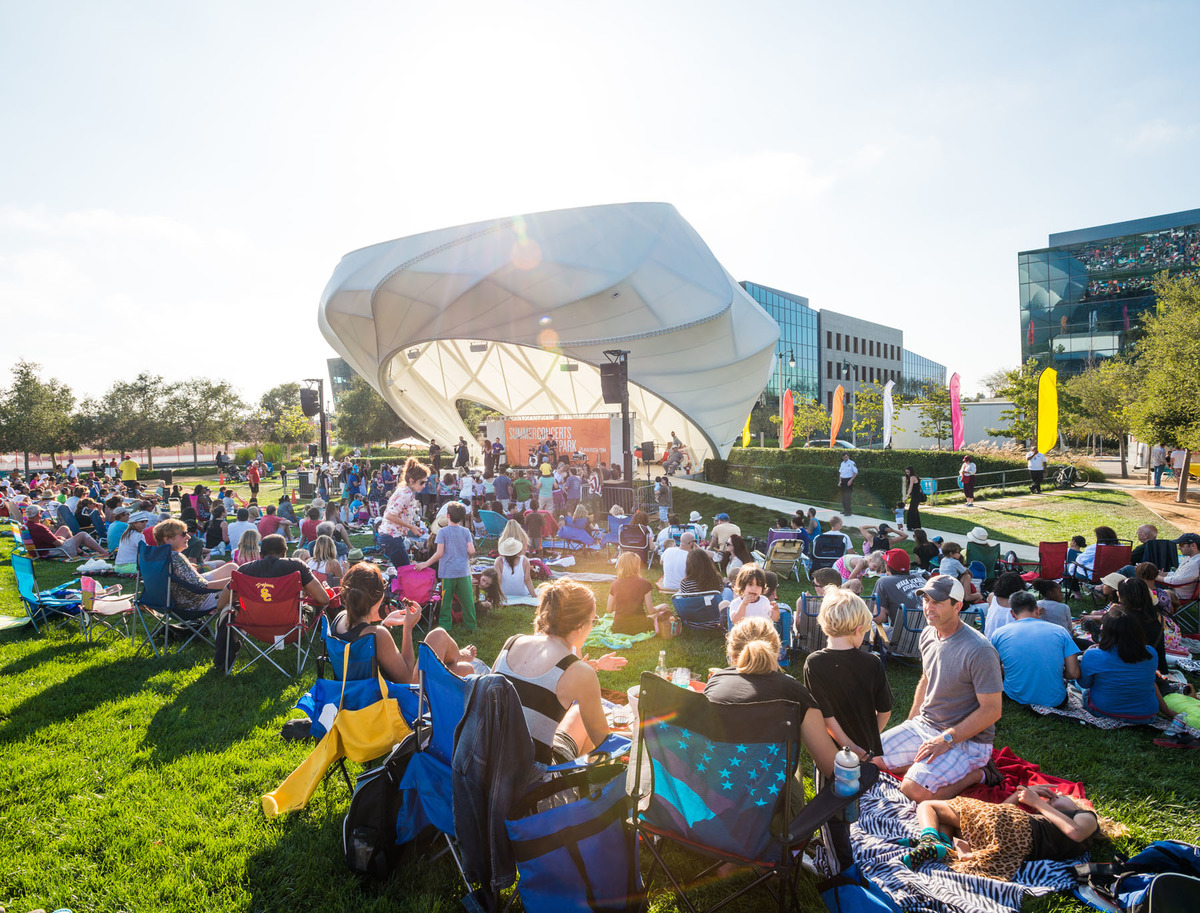 Marital Status: In Playa Vista, singles significantly outnumber married couples. According to the 2010 U.S. Census, 58 percent of Playa Vista's residents are single, 42 percent are married. (And of those who are married, only 33 percent have both the husband and wife living under the same roof.) Only 17 percent of households have children 18 years or under living at home.
Household Income: Information industry jobs tend to be highly skilled, and thus pay well. According to Onboard Informatics, the community's average household income is $120,652, the median income being $70,898.
Types of Housing: Playa Vista has roughly 6,000 housing units. Of these, roughly two-thirds are either single-family homes, townhomes or condominiums, the other one-third being rental apartments.
A modern planned community that skillfully mixes housing with commercial and retail space, Playa Vista is home to seven major rental communities and one senior citizen community. Of the rental communities, three are owned and operated by the Irvine Company. The one- and two-bedroom apartments range from 740 to 1,537 square feet.
For more information, try our apartment search feature to find quality lease opportunities available in this beautiful West L.A. location.