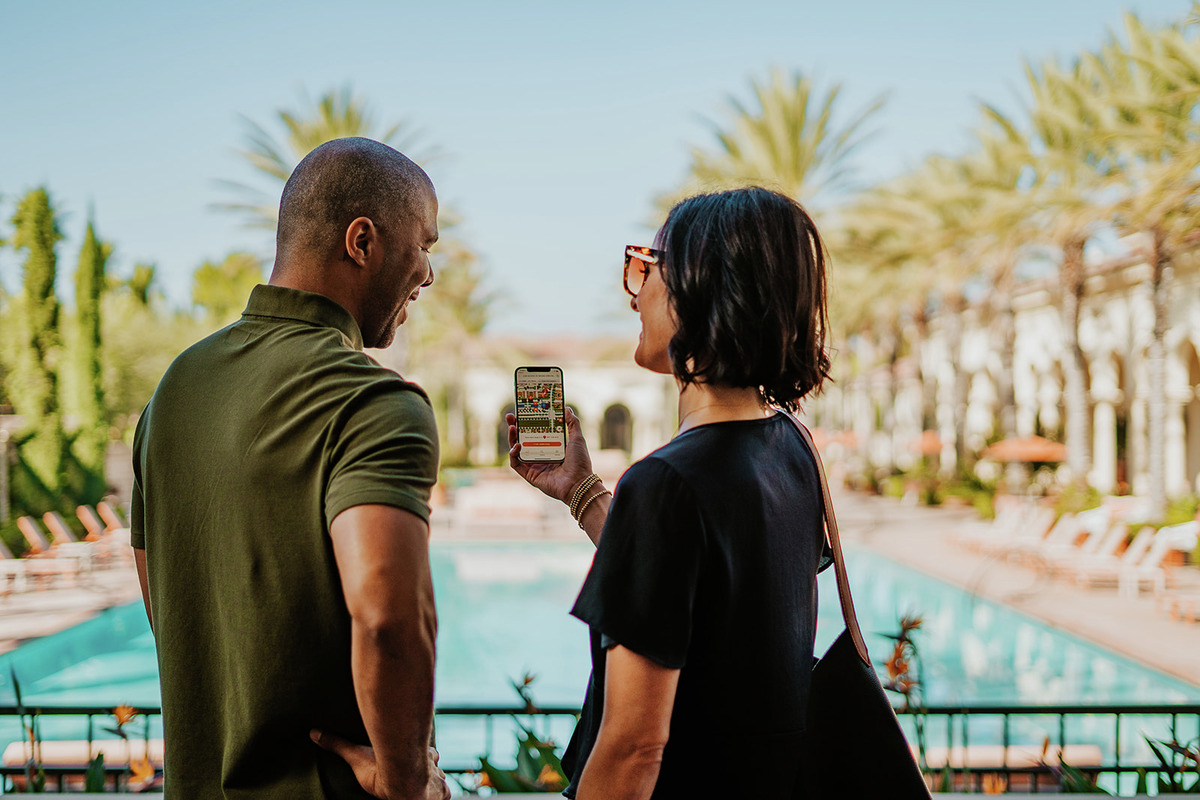 As the world becomes increasingly digitized with in-person interactions becoming less frequent, rental companies and landlords have had to shift how they show their apartment homes. While you can often find an array of photos, videos, and even virtual tours online, nothing beats the in-person experience of walking through the space itself. Enter, TourGuide, Irvine Company's self-guided tour app.
What Are Self-Guided Apartment Tours?
Self-guided tours are quite different from traditional tours. With traditional tours, you have to get in contact with the leasing office, schedule a time that works for both parties, and then wait for them to unlock the unit and show you around. A self-guided tour removes the variables of waiting on a leasing agent and scheduling, and instead allows you to select a time to tour and show yourself around.
During a self-guided tour, you have the freedom to explore the space any way you want without needing to follow a leasing consultant or feel sales pressure. Moreover, due to Covid-19 best practices, each apartment home is thoroughly sanitized between visits for your health and well-being.
TourGuide – Irvine Company's Self-Guided Tour App
Your tour is now available in the palm of your hand, including maps to the model apartment home(s) you will be touring! Check it out now on your personalized Tour Guide App!
How to tour:
First, you'll want to find and select the apartment community you'd like to tour. Here is our availability in Orange County, San Diego, Los Angeles, and Northern California.
Download TourGuide from the App Store directly.
Click – "Start Your Journey" to schedule your tour, or "Start My Search" if you'd like to search for apartment communities in your city of interest. Once your tour has been scheduled, the app will offer all the information you need:
View selected units, maps and directions in your "Tour Inbox."
Once on tour, you can view additional availability and request to tour additional units (based on unit & scheduling availability).
View other community information (features, photos, video, etc.) and tour amenity spaces.
At any time during the tour, you can call or email your leasing consultant with any questions you may have.
Once you've completed your tour, you can pick up your photo ID from the  leasing office and a tour summary will be sent to you.
Each apartment home is unique by location and availability so if you find the perfect home, you can reserve it immediately!
The application process only takes a few minutes and can be completed from your mobile devices such as your iPhone, iPad, or your desktop when you get home.
Self-Guided Apartment Tour Tips: What to Bring
Be sure to bring a valid form of identification. Often the leasing office will need to validate your identity to ensure there is no damage or theft to the apartment.
Be sure to take photos and write notes, especially if you're touring more than one unit. Take note of the pros and cons of each unit you tour.
As of the writing of this article (December 2020), Irvine Company is requiring all self-guided tour participants wear masks and adhere to social distancing when walking through the community.
Other Options for Contactless, Online Apartment Tours
If you'd rather not travel to the community itself, there are other options for online apartment tours:
Virtual 360 Tour
On the Tour Options tab available on each of our community pages, you'll be able to watch a 360 tour of the community, which not only includes multiple floor plans, but also amenity spaces such as pools, fitness centers, clubhouses, on-site retail and more! Tour some right now!
At Irvine Company, You Can Have It All At Home
Irvine Company Apartment Communities are located in California's most sought-after locations, offering walkable access to grocery stores and coveted shopping, dining, outdoor recreation, entertainment, and workplaces – or get anything you need to be delivered to your door. Searching for your next apartment home in California is never easy, however with virtual touring online, as well as self-guided tours, the flexible options are making it easier.
Designed for wellness, our pristine communities are thoughtfully designed and impeccably maintained, with spacious grounds, access to trails, healthier air filtration, and floor plans that give you the space to spread out.