Discovering the right studio, one- to three-bedroom apartment home in the perfect location can be overwhelming. The features and amenities apartment hunters are concerned with include price point, living near everyday conveniences, being allowed to keep pets, in-home laundry and tech-ready homes with ultra-high speed internet. 
Here are five apartment hunting tips for the most common challenges during the apartment search process.
The Apartment Hunt
Traveling from apartment community to apartment community can be time-consuming. When you've looked at several apartments, they can all start to blend together and trying to keep track of all of the details is impossible. 
Enter the virtual tour. This extremely useful tool allows you to virtually step inside model homes and community amenity spaces without leaving the comforts of home. Not only are you saving time, but you can keep a "favorites list" of the links, without visiting them all in-person and taking pages of notes. Create a spreadsheet to keep track of all of the details and links to the virtual tours. If you want to see some in-person, mark those ones in another color along with the contact information of the leasing office. 
At Irvine Company, you can find your new home with virtual apartment tours, as well as self-guided tours. With self-guided tours, the leasing office provides a map and keys or fobs that allow you to visit potential new apartments. Take the time that you need to discover your new home then return the materials when you're done. Another option offered by Irvine Company are video tours, which offer video walkthroughs of the apartments that match your requirements. Explore gourmet kitchens and light-filled living spaces as if you were there in-person.

The 12-Month Lease Commitment
Many renters worry that signing on the dotted line typically means 12 months of being committed to the same place, even if they have a change of heart. If you realize after the first month, you've made the wrong choice, or your life circumstances change, in typical 12-month leases there's not much you can do without breaking your lease and incurring costly fees.
However, at Irvine Company, once you've found your perfect home, their on-site teams and assistance programs welcome you home. Love your new home, guaranteed, or move any time within 60 days of move-in without paying an early lease break fee.*
Solutions for the Moving Cost Squeeze
Everyone knows moving can be expensive. From hiring the rental truck, to setting up the utilities, to paying the security deposit, many renters have a hard time coming up with the lump sum needed to move in. If you were able to get some cash back from your last security deposit, don't spend it! Put it in savings so you have it on reserve. 
At Irvine Company, residents can now take advantage of a new Rent Assist program. For two months, residents have the option to pay only 50% of their rent and pay the balance interest-free over the following six months.** They also offer support with planning your move, as well as up to $500 toward expenses.*** 
Proximity to Everyday Conveniences & Public Transit Options
Depending on where you live, taking public transportation to work can be a huge money saver. When searching for an apartment, consider proximity to public transportation, or better yet, proximity to where you work or go to school. Saving money on gas, car insurance and maintenance leaves more in your budget to devote to monthly rent and other expenses. At Irvine Company, residents enjoy nearby access to dining essentials with local grocery stores, retail partnerships and delivery options, as well as local offices and public transit. 

Ask for Help
Sometimes it's difficult to ask for help, but don't be afraid to reach out to friends and family for moving support. If you feel bad about asking, offer a favor in return!  
Often, when we move into a new apartment home, getting in touch with the landlord for day-to-day questions isn't always easy. However, at Irvine Company, their on-site support offers an exceptional standard of care for simplicity, ease and convenience, and is available via phone, text and email. You can even book maintenance support through the resident app, making it easy to get the help you need.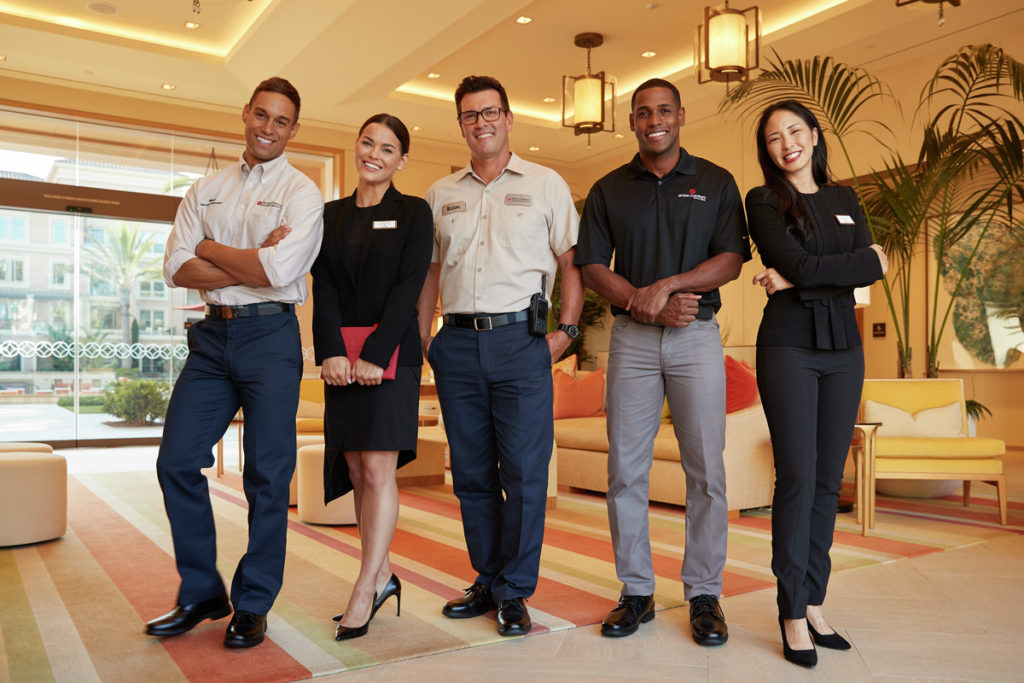 Welcome Home, For Over 150 Years
As forever owners, Irvine Company invests in the highest quality architectural design, luxurious fixtures and finishes, and state-of-the-art amenities. Today, with over 140 pristine apartment communities throughout California, architects, designers, landscape architects, engineers and builders carefully collaborate to create a distinct character for each community. In fact, Irvine Company doesn't just develop apartment communities, but they have pioneered master planning to ensure apartment residences are within reach of shopping, dining and natural open spaces.
Ultimately, residents come home to a community they love, whether they're walking along an olive tree-lined promenade at The Villas at Playa Vista in Los Angeles, enjoying a picnic on the Great Lawn at The Park at Irvine Spectrum Center in Orange County, or enjoying the trails and parks at Santa Clara Square in Northern California; it's these details that create memorable experiences. 
Enjoy remarkable amenities, stylish finishes, premiere resident services, and much more. And with Rent Care, future-proof flexibility is built right into your new home. Search online to find apartments and townhomes by location, size, floor plan, and pricing.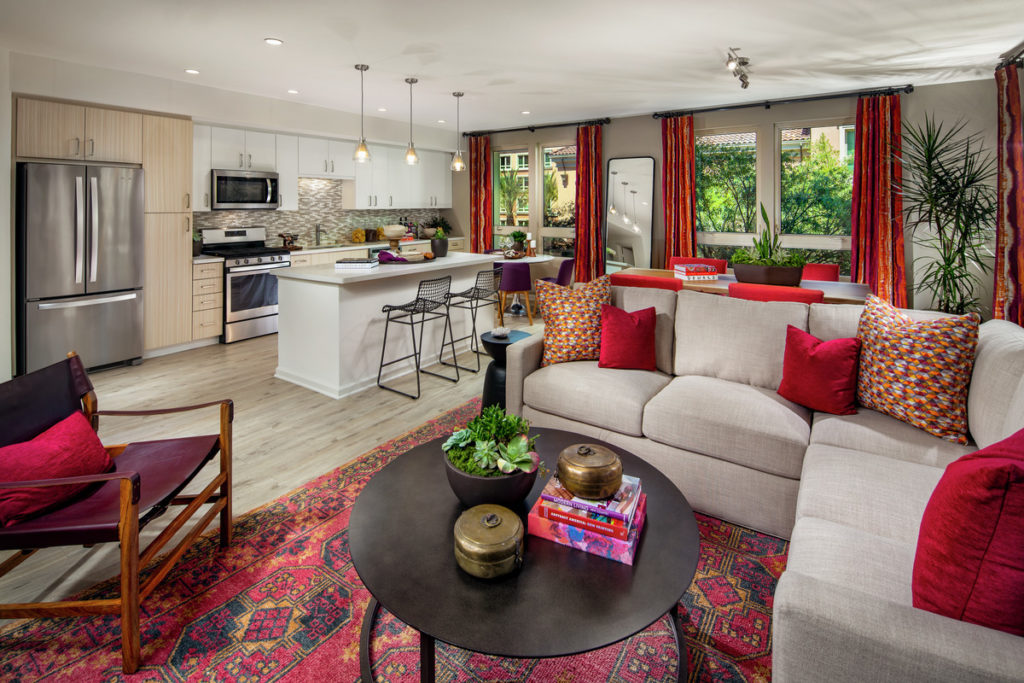 *No early termination or lease break fee if you give notice of lease termination within 60 days of move-in. You must give 30 days' notice of lease termination within the first 60 days of your residency. Limited to one time use per lease holder. Valid only to new applicants who move-in on or after April 3, 2020. 60-day termination without fee is not available for 1221 Ocean Avenue, UTC Ambrose, UTC Berkeley/Columbia Court, UTC Dartmouth Court, UTC Harvard/Cornell Court, and UTC Stanford Court. Not available for month-to-month leases, residents who have given notice of their intent to vacate, or Corporate Housing Providers. Subject to execution of a 60-day Satisfaction Guarantee Addendum. Additional terms may apply. 
**For two months, you have the option to pay only 50% of your rent and to pay the balance in six equal monthly installments, interest-free, over the following six months (in addition to your full rent for those six months). Subject to signing a Rent Deferral Payment Plan Addendum. Not available for residents in month-to-month leases, who have given notice of their intent to vacate within the next 60 days, or Corporate Housing Providers. Some jurisdictions may require other rent deferral terms per applicable law. This offer may be changed or cancelled at any time at the sole discretion of the Irvine Company Apartment Communities. Additional terms apply. 
***Offer valid on select vacant move-in ready units; subject to availability. Offer is applicable at any Irvine Company Apartment Community with a minimum 4-month lease term. Valid only for new applicants with signed leases between April 10, 2020 and May 31, 2020. Must provide receipts for moving expenses within 7 days of move-in to obtain rent credit in the amount of moving expenses up to $500 applied to the next month's rent. Offer subject to satisfactory credit and application, receipt of security deposit, move-in by May 31, 2020. Pet fee and deposit not included. Offer does not apply to additional residents in an occupied apartment.  This offer may be changed or cancelled at any time at the sole discretion of the Irvine Company Apartment Communities. Please contact the Leasing Office for details and floor plan availability.