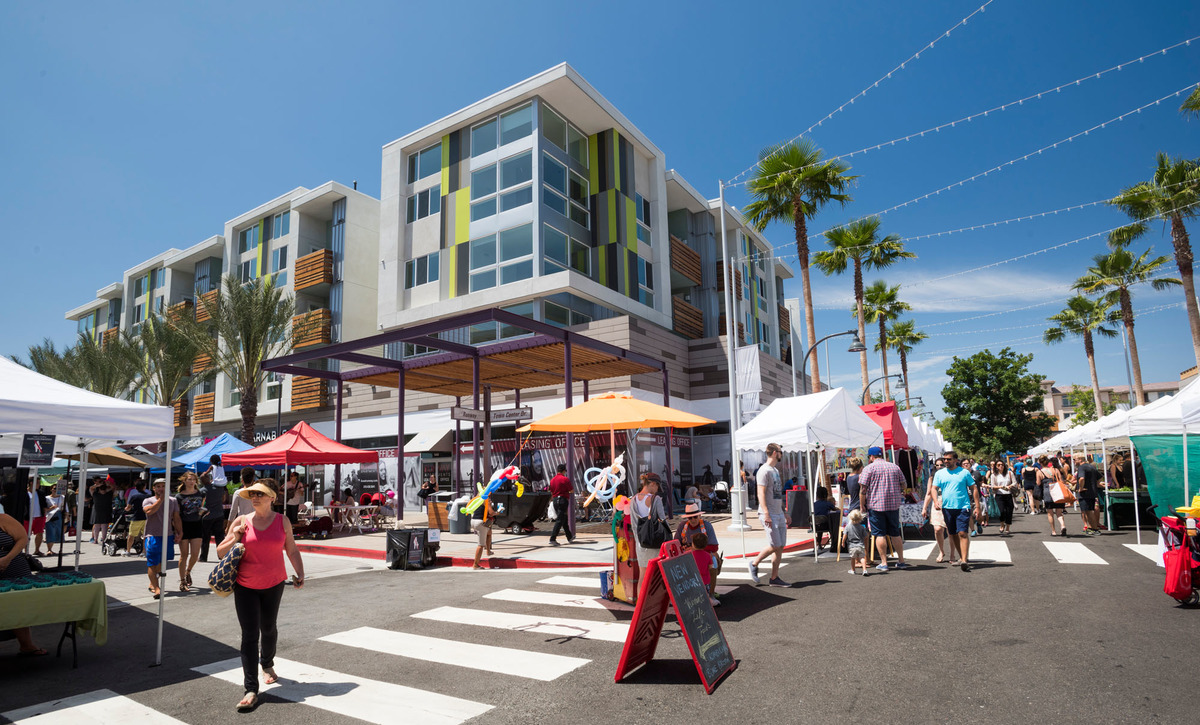 Like New York City, Paris and Rome, Los Angeles has also turned shopping into an art form.
Whether you're hunting for unique boutique finds, high-end luxury brands or eclectic furnishings, Los Angeles has everything from expansive malls, to Rodeo Drive boutiques, to beach-side mom and pop shops. Want to sample fresh cheeses? Peruse one of the many farmers' markets. Looking for rustic accent pieces? Check out one of the many eclectic shops along the boardwalks, or the artisan vendors of Venice Beach.
The perfect complement to any apartment community is the convenience of nearby thoughtfully-planned shopping districts. Villas at Playa Vista is strategically situated adjacent to neighborhood boutiques and Runway, an outdoor entertainment and retail center, as well as cinemas and farm-to-table restaurants.
This trend-setting metropolis is rich with history and culture. Known as the Entertainment Capital of the World, Los Angeles is home to theaters, museums, miles of coastline and of course, world-famous shopping and dining. Like a retail theme park, The Grove is an expansive and stylish open-air hybrid mall with water features and a diverse selection of eateries. Shop at Tesla, Nordstrom and a farmers' market.
After a $1-billion makeover, the Westfield Century City mall boasts more than 200 mostly new shops and restaurants as well as a VIP service offering private lounges and elevators to stores. Shoppers can even sign up online for a reserved parking place near the main entrance on Santa Monica Boulevard.
In Playa Vista, what once served as the runway for Howard Hughes' aerospace empire is now a thriving center for shopping, dining and entertainment in the heart of West L.A. Runway includes 33,000 square feet of office space and 217,000 square feet of retail space, including a Cinemark Cinema, Whole Foods and CVS Pharmacy, as well as a wide variety of restaurants, bars and more. Runway is fast becoming "the new downtown epicenter" of L.A.'s Westside.