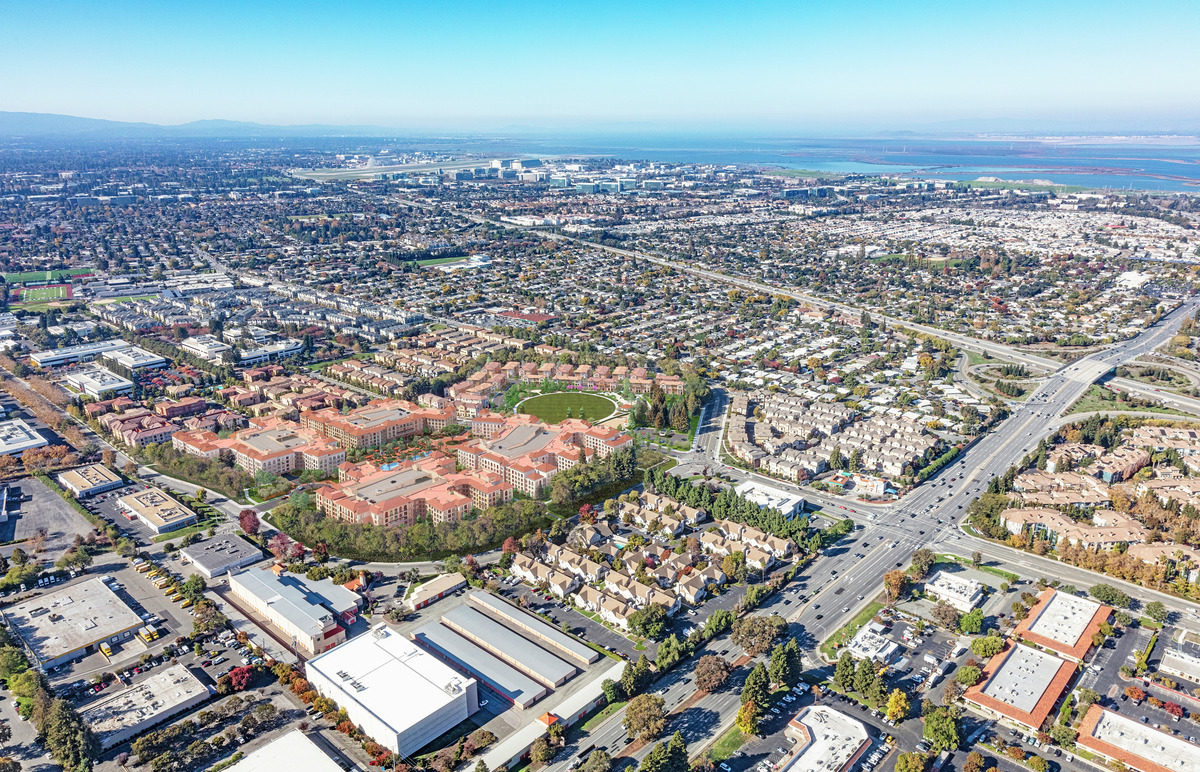 If you're thinking about moving to Sunnyvale – or have already decided that's where you plan to land – you're heading to one of the most sought-after cities in the San Francisco Bay Area with an ideal climate, high safety rating, award-winning public schools, as well as a hub of major Silicon Valley employers.
Why Live in Sunnyvale
Climate: Sunnyvale is the sunniest part of Silicon Valley and has one of the world's best climates; from parks to the Bay, take advantage of outdoor activities galore.
Top Employers: Home to tech start-ups and many major Bay Area tech companies, including satellite campuses for Google and Apple, the job market in Sunnyvale offers opportunities to work for some of the world's most exciting leaders.
Public Schools: The Sunnyvale School District has earned a number of state and national awards, including National Blue Ribbon Schools, which recognizes schools throughout the country that display either dramatic improvement or high levels of performance, and California Distinguished Schools, which honor exemplary and inspiring public schools that have demonstrated significant gains in narrowing the achievement gap.
Public Transportation: Sunnyvale offers close proximity to plenty of transportation options including Caltrain as well as a rail service that runs to San Francisco and San Jose.
Low Crime: Sunnyvale is one of the few U.S. cities in the country to have a single unified Department of Public Safety, which means every public safety employee in the city is trained as a firefighter, police officer, and EMT, so they can respond to an emergency in any of the three roles.
The Sunnyvale Lifestyle
Sunnyvale is a place defined by scenic beauty and state-of-the-art energy, tucked beside some of the country's finest wineries. Living here means being part of a vivid, burgeoning culture on the cusp of invention. Whether you're taking a walk through Heritage Park or ordering up a classic cherry pie from Olson's (who have been harvesting California cherries and apricots since 1899!) Sunnyvale offers innovative work opportunities complemented by nostalgic California history.
Sunnyvale Community
The sense of community is also alive and well in Sunnyvale. Each summer, the city hosts the Summer Series Music + Market featuring live performances, while the downtown hub transforms into a foodie paradise. Sunnyvale also hosts the annual Art and Wine Festival and the Magic of Sunnyvale Wine Stroll, while the Sunnyvale Farmers Market is held year-round and features local produce, fresh flowers, and baked goods.
Bay Area Accessibility
Sunnyvale has a prime Silicon Valley location less than an hour away from San Francisco, San Jose, the Pacific Ocean, and California's famed redwood forests. Take a day trip to the country's best wine in picturesque Napa Valley, just a two-hour drive north. Lake Tahoe and Yosemite National Park are also only a short drive away. For commuters to the tech hub of San Jose, Sunnyvale is located right on the Caltrain line between Highway 101 and Highway 280. The city is also conveniently situated just 15 minutes from the Mineta San Jose International Airport.
Top Sunnyvale Employers
Known as being a hub of exciting start-ups and employers has resulted in Sunnyvale's exponential growth. The top industries in (and around) Sunnyvale are technology, manufacturing, and health care. Prominent employers in the Bay Area include NVIDIA, Apple, NetApp, LinkedIn, Amazon.com Services LLC, Google, as well as the largest and most progressive start-ups and electronics firms.
Where to Live in Sunnyvale
It's no secret that the cost of living in the Bay Area is high, with median home prices often topping the $1 million mark. However, approximately 50% of Sunnyvale residents choose to rent, which can be a more affordable option.
Luxury Sunnyvale Apartments at Redwood Place
At Redwood Place Apartment Homes in Sunnyvale, discover brand new one- and two-bedroom residences with modern luxury finishes and smart-tech features. With a complete collection of elevated amenities in a serene village environment, residents come home to natural inspiration and unmatched convenience. Property for lease by Irvine Management Company, a licensed real estate broker. DRE LIC #02041810.
Local Sunnyvale Moving Companies
Need a hand? Or two? And maybe a truck? Here are some highly-rated professional movers in the Sunnyvale area.*
*The information and links provided in this blog are for your convenience and for general informational purposes and do not represent an affiliation with or endorsement of any of the businesses. Irvine Company Apartment Communities (ICAC) does not guarantee or provide assurances of any aspect of the information on the businesses or their products or services. ICAC has no control over, and assumes no responsibility for, the products, services or practices of any of these businesses and disclaims any and all liability arising from your dealings with them. The information or offers from the businesses may be changed or removed at any time. Please see the businesses' websites for applicable terms and conditions.  Trademarks are the property of their respective owners.