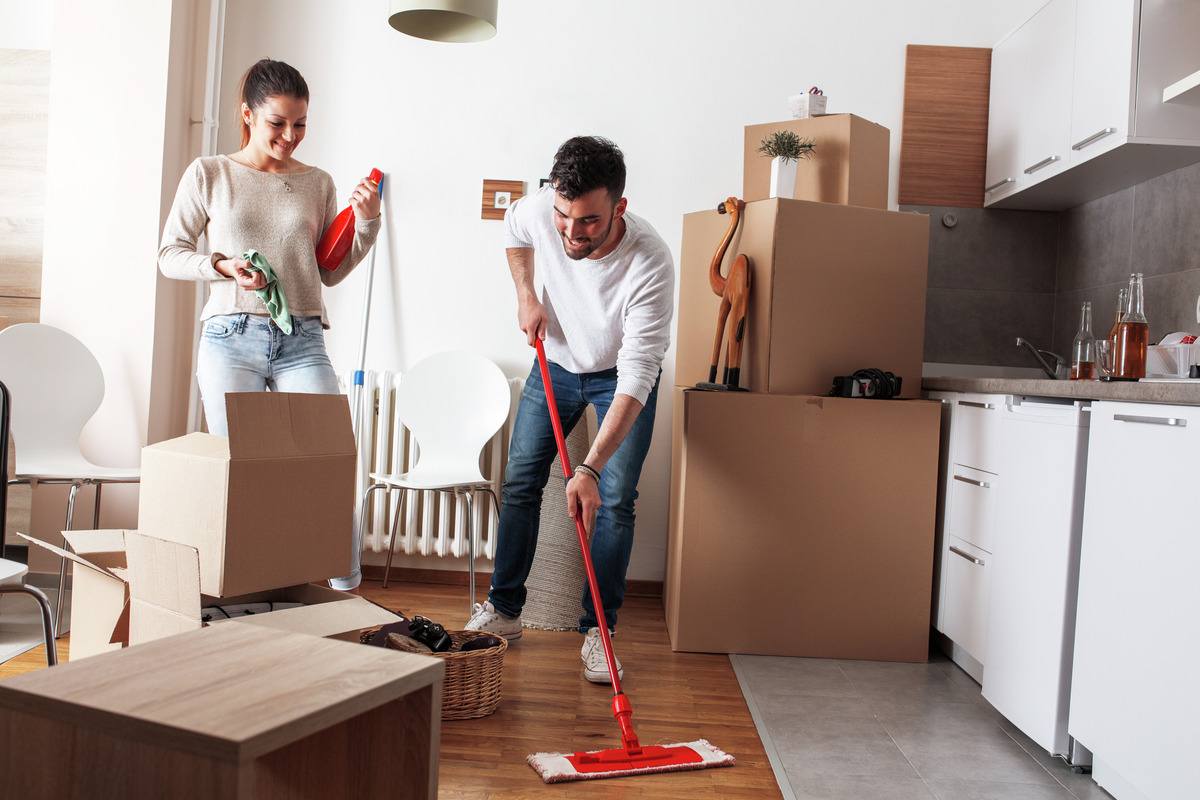 You've finally found the perfect apartment to call home. Congratulations! Whether you're downsizing from a house to an apartment or renting your very first place on your own, moving into your abode can be an exciting time. However, before you even get there, the chaos known as "packing" must ensue. Where do you start?
To kickstart your moving process, here are 21 packing tips (in no particular order) to help you become a packing pro:
Plan the logistics. Create a game plan for move-in day even before you start packing. If you will be renting a moving truck, make your reservation as soon as possible. You'll also want to start scouting out places in your current community to park the moving truck so you can load furniture with ease and without bothering any of your neighbors.
Give yourself plenty of time to move. Rome wasn't built in a day, and the same holds true for packing. If you start the process at least two weeks in advance, you can make sure everything is safely packed and organized for a simple and easy move.
Rent a furniture dolly and hand truck. Many home improvement stores offer these tools for rent. Trust us, a furniture dolly is well worth the $7 to $10 investment, especially if you plan to move heavy furniture on your own.
Identify "last on, first off" and items. Moving essentials such as tools, furniture dollies and cleaning supplies should be loaded onto the moving truck last so they are unloaded first. Also, think about items such as dishes, alarm clocks and other items you will need to use right away. Keep those in a separate box so they can be unpacked immediately after arriving.
Go room by room. Box up each room one at a time to keep everything neatly organized. This will make finding certain items quick and easy.
Use colored tape to clearly identify boxes. The key to a swift move is to stay organized and mark boxes clearly. Instead of using a marker to label boxes, assign each room a different color and seal boxes with the respective colored packing tape. You can quickly identify where each box needs to go in your new place.
Make an inventory. Use moving as an opportunity to create a home inventory. This will help you keep track of your belongings while also giving you an inventory list you can re-purpose for insurance reasons.
Declutter. There is no better time to tidy up and get rid of unused or unwanted items. Instead of dragging items to your new place, recycle old books, toss the collection of junk mail in your desk and donate unworn clothes that have been sitting in your closet.
Take down wall hangings first. Wall art and curtain rods are often left behind after a move. Because home décor is not essential, pack them away first to get a head start on moving.
Start small in each room. When you begin packing a room, collect all the small knickknacks, jewelry trays and candles before moving to the bigger items. Place these in their own box to ensure they don't get lost in the move.
Pack an essentials bag. It's easy to have tunnel vision and pack everything into boxes, including your toothbrush and a pair of clean clothes. Prepare a bag of necessities with a change of clean clothes, toiletries, snacks and even toilet paper. Don't forget to pack a small tool kit, too!
Use everyday items as boxes and wrapping. Don't buy too many boxes. Use laundry hampers and baskets to move clothes, linens and pillows. Be resourceful by using towels and linens to wrap china, glassware and other fragile items.
Invest in special boxes. Purchase special boxes with compartments for fragile items such as dishes, vases and glassware.
Pack books sparingly among other boxes. Because books can be heavy, sparingly pack them in several other boxes. This will really take a huge weight off your shoulders.
Leave your cleaning supplies and tool kit unpacked. Whether you need to clean your current apartment to get your security deposit back or assemble a bookshelf in the new place, you will want to make sure you can easily access your cleaning supplies and tool kit.
Avoid overfilling boxes. Don't cut costs by skimping on boxes. Overfilling boxes will prevent them from closing and stacking evenly in the moving truck or on a hand truck. Plus, you take the risk of an overstuffed box breaking as you carry it up the stairs of your new place. That's quite a way to make a first impression with your new neighbors.
Think about your loading order. Furniture should go in your moving truck first, then fill the empty spaces around those big items with smaller boxes, cushions and any loose items.
Don't forget about the perishables. If you're moving a long distance, donate perishable food items or pack a cooler with anything you want to take with you.
Don't forget about your pets. Moving may be stressful for humans, but it can be extra taxing on your beloved pet. While you're bouncing between the old and new apartments, keep your furry friends in mind. Just like you prepared an essentials bag for yourself, make one for your pet and fill it with food, water, bowls, litter, toys and any other items that will make the new home feel like, well, home.
Leave clothes on the hangers. Make unpacking easy on yourself. Simply group a handful of hanging clothes together by wrapping a rubber band around the hanger hooks and transfer them from one closet to the next. For added coverage, drape a garbage bag over the garments. Wardrobe boxes also make it easier to keep clothes from wrinkling.
Handle cosmetics with care. Cosmetics can be tricky items to move. Because pressed powder cosmetics, namely eyeshadow and blush, tend to be fragile, place a cotton ball or two on top of the pressed powder for a little added protection.
If all else fails, it might be in your best interest to hire a team of professional packers to get your stuff boxed up as you relocate to San Diego, Orange County, Los Angeles or Northern California.