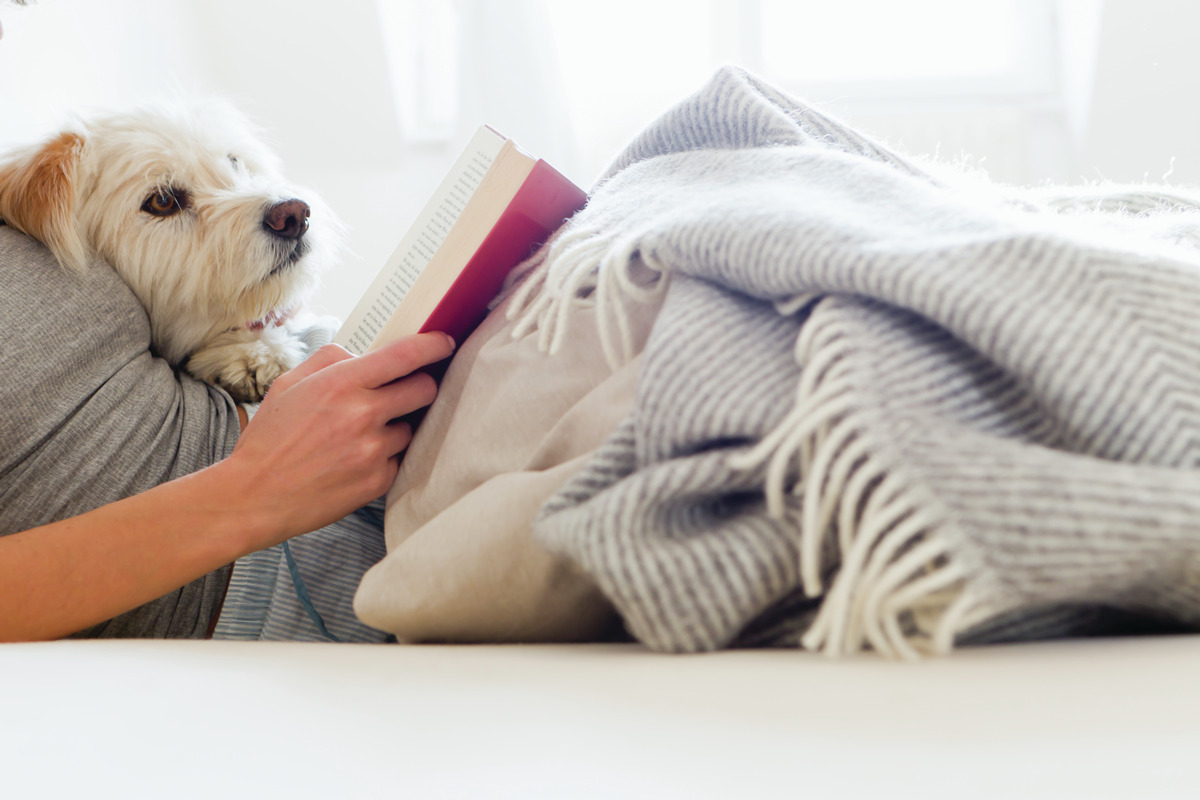 As the temperatures outside plummet, your electric bills seem to skyrocket. Perhaps it's due to keeping your Christmas tree aglow all hours of the day? Maybe it's because your heater is humming all throughout the night? Or, could it be that your oven and dishwasher are working overtime between Thanksgiving and New Year celebrations?
It's true that you consume far more electricity in the winter months compared to other seasons. Holiday apartment parties, heated blankets, and even hot cocoa makers (and all of your other new gadgets that are plugged in) contribute to the excess energy you use during this chilly time of year. Plus, to stay warm, you likely are taking a longer shower – a hot shower – that draws on the water heater, which usually is electric in an apartment.
With the holiday season approaching, it's important to save money in every way possible to avoid an avalanche of extra spending – and energy consumption. So, here are 7 ways to lower your electricity bill during the late fall and winter months. 
Turn the heat down.

By simply lowering the temperature while you're out and about, you can

save up to 10% on your electricity bill

. Before heading to school or work, turn your apartment's thermostat down 7 to 10 degrees and watch the savings add up. When you get home, bump up the temperature to your desired comfort level. Keep your apartment's thermostat between 62 and 68 degrees in the evening to maximize your savings. If you prefer coming home to a warm, cozy abode, investing in a smart thermostat might be a worthwhile investment. This way, you can control your apartment's HVAC unit from your phone. No matter if you're in the office or stuck in traffic, you can power up your heater with the press of a button before you even get home. Check with your apartment manager to see if adding a smart thermostat is OK with your lease.

 
Check your window seals.

During the summer, any crisp breeze creeping through the edge of your windows likely went unnoticed. However, when the outdoor temperature drops, a poorly sealed window allows warm air to drift through the cracks, causing your energy bill to skyrocket. Check the seals of all the windows in your apartment to make sure you're keeping the warm air in and the cold air out –- where it belongs. Contact your maintenance team if you suspect a window might be letting cold air in.

 
Convert to energy-efficient light bulbs.

On average, LED light bulbs

use 75% less energy and last 25 times longer

than standard incandescent bulbs. By using less energy and replacing bulbs less frequently, making the switch to Energy Star-certified light bulbs will help keep costs down.

 
Make your apartment smart.

By using smart home gadgets such as an Amazon Echo or Google Home, you can control nearly any device from any place with your smartphone. Program a special timer for your holiday lights so that they are only turned on during a certain time of day.

 
Shorten your shower times.

There is something about taking a steamy, sauna-like shower that is so tantalizing. Why would you ever want to leave the comfortable embrace of warm water rolling down your back? Although it's tempting to indulge in a 20-minute shower on a chilly winter morning, keep in mind that water heaters consume a lot of energy. Reducing your shower time is an effective method for lowering your electric bill. And, speaking of water, running your washing machine on cold, too, can keep your water heater from working OT.

 
Have your air filter replaced.

When was the last time your apartment maintenance team came in to replace your HVAC system's air filter? When your heating system can "breathe," it uses less electricity. A clean filter can help.

 
Dress in layers

. Sure, you want to show off that new shirt you got for Christmas or Hanukkah. But, if you wear a sweater on top of it – which is still very stylish – you might be able to keep your thermostat down a degree or two more, which saves energy. Then, if you get too hot, remove the sweater. Don't forget to put on fuzzy slippers and sweatpants, too. 
Whether you live in Southern California − San Diego, Los Angeles and Orange County − or Northern California, everyone can benefit from a lower electricity bill. With these power-saving tips, you can maximize the savings this winter. If your apartment hunt has just powered on, find the right community that suits your lifestyle – and budget.