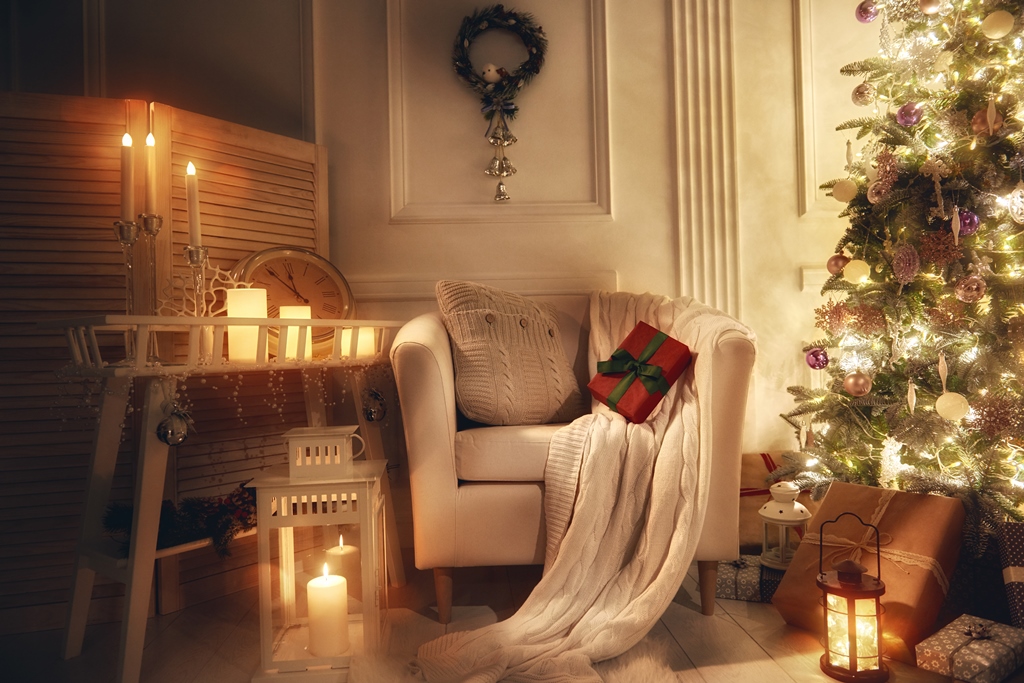 It's finally time to bring out the string lights and garland, but sometimes, decorating smaller spaces and apartments can be tricky. Don't worry though, even if you can't hang lights all around your house or put reindeer in your front yard, you can still give your home a little holiday glow. These holiday decorating tips for apartments will have your home feeling as jolly as Santa himself.
Get a tree, but a smaller one. If you don't have high ceilings, a 10-foot Christmas tree just isn't going to work. A petite tree will bring in the pine scent and add holiday charm to your living room without taking up a ton of space.

Put up string lights wherever you can. On your terrace, around your windows, framing your front door. . . you can find somewhere to hang a couple strands of lights.

Pick up a holiday pillow or two. Holiday décor can be found almost anywhere in December, and you're going to use it year after year. A pillow is a small accent that won't break in storage.

Stick holiday cards on your fridge. You get them every year, so why not put them to good use? Maybe even keep an eye out for some green and red magnets! Just don't get carried away to the point where cards are dropping every time you open the fridge.

If you have a mantel, hang stockings or garland. This is a simple and classic decoration that almost instantly transforms your home. I like to add a few flameless white pillar candles for a little holiday lighting.

At the very least, get a wreath. If none of the above tips are for you, maybe some subtle front door greenery is more fitting.
Once you've done a few of these, just pop some cookies in the oven and bring out the eggnog. The holidays have arrived in your home.