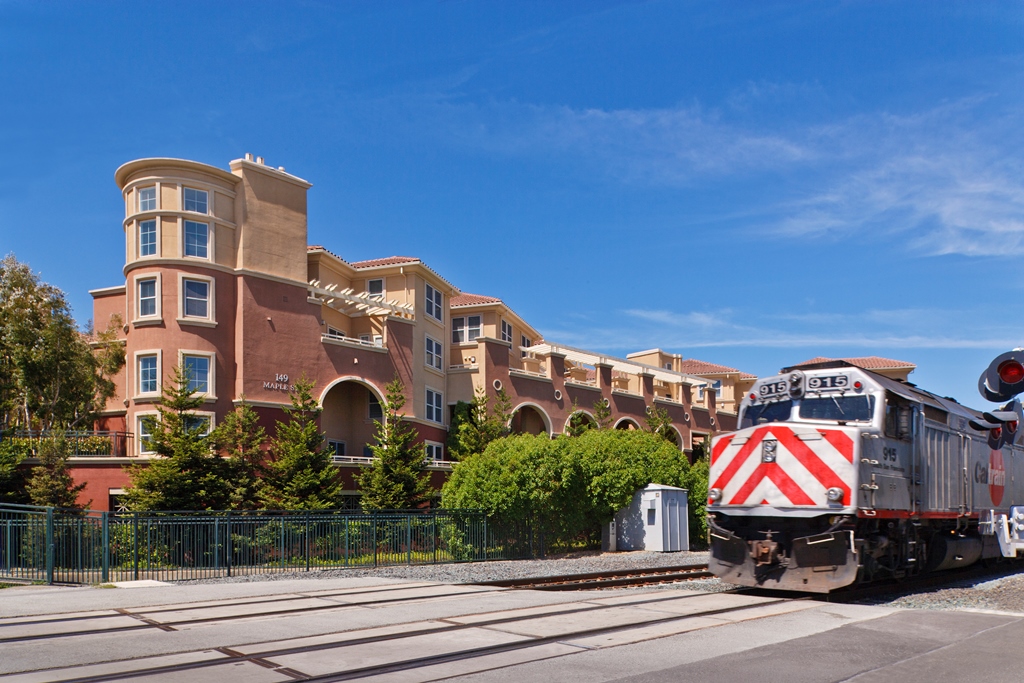 At the heart of Silicon Valley is a thoroughly networked public transportation system with numerous options to move both within the valley and out of it with ease. From the VTA to the BART, residents who might be looking for a greener alternative to driving their own vehicles have a handful of distinguished choices.
Below are your top options for public transportation in Silicon Valley:
Valley Transportation Authority

The Santa Clara Valley Transportation Authority, or VTA, oversees a network of buses and light rails throughout San Jose, Santa Clara, and Sunnyvale. The VTA's transit system can be seen all throughout those cities and is easily the most accessed form of transportation in the area, providing transportation to hundreds of passengers each day. Stations can be found all over Silicon Valley for both the bus and light rail systems.
The VTA has received local and national recognition more than twenty times since 2001. Awards and recognition include:
Stephen Parry Memorial Award for the "Best Public Transit System Map in North America" (2013)
Transportation Security Administration's "Gold Standard" recognition for its strong security program (2012)
BUSRide Magazine's "Best of 2012 Green Award" for its commitment to environmental stewardship.
Caltrain
The Caltrain is a highly efficient method of transportation that gets you around Silicon Valley in an instant, and can even take you out toward the City of San Francisco. The Caltrain has enough stops between San Jose and San Francisco that allow it to be used daily for both work and leisure.
With an average of 54,000 riders per workweek in 2013, up 13 percent from ridership in the previous year, the Caltrain continues to grow as one of the most popular options in Silicon Valley. Need to get to Palo Alto or Stanford quickly? Caltrain's your option to help get you there.
Ace Train
Founded in 2012, the Ace Train is your go-to method of transportation if your day plans have you heading out of San Jose towards Livermore and Stockton, and any city in-between. Stations can be found in San Jose, Santa Clara and Great America.
The Ace Train is another green option in the Silicon Valley for environmentally conscious riders. With reported reduced fuel consumption and emissions and a reduction in the maintenance-related noise pollution, the Ace Train is your eco-friendly option to move around Northern California.
Bay Area Rapid Transit
Arguably the most iconic method of transportation for the Bay Area, the BART station moves thousands of people around the Bay Area each day. Live in the Silicon Valley but pursuing education or job opportunities in San Francisco? Thousands of individuals use the BART everyday as their primary means of transportation. With a network that spans from Fremont to San Francisco and from Oakland to Pleasanton, the BART station can get you where you need to go.
The BART station celebrated its 40th year of operation in 2012 with 40 note-worthy achievements throughout the years. Check out its impressive list of achievements here.
Mineta San Jose International Airport

All options thus far have been for transportation within Silicon Valley and the Bay Area, but the Mineta San Jose International Airport is the choice airport of Silicon Valley for ventures outside of Northern California. The airport is home to fifteen different airlines and several different international destinations which rivals the likes of other renowned options like the San Francisco and Los Angeles International Airports.
In lieu of all of Google's recent office acquisitions, the company has also put its foot in the airline industry. Just this February, Google opened a 29-acre private jet center. The new project will be just another option at this well-established airport.
Know of another option to get around in the Silicon Valley? Post a comment below and let other readers know. Safe travels!
—
If you are looking for a great place to live in Silicon Valley, try browsing our Silicon Valley Apartment listings!