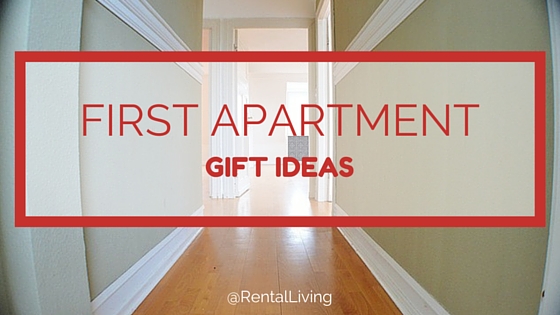 Need some ideas for what to gift a first-time apartment renter? Or maybe you're the one moving into a new apartment and need help shopping for yourself. At any rate, we've got a few ideas on new apartment gifts outside of silly doormats, oven mitts, and kitchen towels.
Emergency Essentials
An emergency essentials gift basket is a perfect, in-the-clutch new apartment gift. Such essentials are flashlights, headlamps, batteries, first aid kit, fire extinguisher, duct tape, blankets, freshwater packets, tools to turn off utilities (wrench, pliers, screwdrivers), non-perishable food, dust mask, Swiss army knife, moist towelettes, garbage bags, etc. These are things that everyone needs to have in their apartment (but we're willing to bet they won't) at the time of move-in. Include any and all items for a specific emergency as you wish… from earthquake to zombie apocalypse survival! 
Alcohol
Alcohol is a great gift idea for any occasion but especially for a new apartment. Chances are new tenants aren't stocked whatsoever with any alcohol, for themselves or for entertaining. A new gift consisting of wine, craft beer, or other spirits would no doubt be welcome and appreciated. In our book, this is at the top of the list of first apartment gift ideas! Other adult beverage–centric gifts include things like decorative bottle openers, wine storage, and a cocktail mixing set.
Board Games
Here's a gift that you can get some mileage out of right away, much like the previously stated apartment warming gift. Provided there's enough storage space, one can never have enough board games. It's a fun way for guests to enjoy each other's company. Our favorites: Cards Against Humanity, Taboo, Sequence, Stratego, and Hollywood Game Night.
Cleaning Supplies
This is a gift that isn't very glamorous or sexy but it's definitely a need and likely on the new renter will greatly appreciate (similar to emergency essentials). Plus, no one ever wants to spend their hard-earned money on cleaning supplies… so this really is a considerate and functional gift. Our recommendation; grab a few different things, sponges, rubber gloves. air fresheners, bleach, etc. and put together your own cleaning supply basket.
Tech-centric Gifts
There are a ton of cheap tech gift options these days at places like Marshalls, TJ Maxx, Ross, etc. For example, universal remotes, electrical outlets/surge protectors with built-in USB ports, power banks for charging multiple devices, and Bluetooth speakers for playing music are just a few ideas that could be a useful first apartment gift. If you really want to step up your gift-giving game, a trip to Brookstone or The Sharper Image would have tons of cool gadgets any first-time renter would enjoy.
Picture Frames
Get the decor started with a nice picture frame or two. Our vote is to pick a versatility-sized 5×7 or 4×6 frame so the giftee can have ample placement options for their new frame. You don't want to gift a giant frame that limits where it can be placed. Remember, space is key in apartment living. Our recommendation; include an actual photo of a great mutual memory to add a little bit of sentimentality to your gift. It's a simple gift the new renter can truly appreciate.
DIY Options
From beer bottle cap magnets to wine bottle lamps, there are a slew of DIY decorative pieces that could be a fun craft for you while also being a thoughtful gift that lets the giftee know you definitely put some effort into their new gift. You can snag a few ideas with a quick Pinterest search on "diy apartment decor."
House Plants
Liven up the living area with some decorative house plants. Sure, your gift may not last a long time depending on the green (or black) thumb of the new renter but it will definitely pump a bit of fresh oxygen in the air for the time being. Plants come in all kinds of shapes and sizes but it can be a pretty fun challenge to find a plant that captures the new renter's personality. Here's a tip, the following are house plants that actually clean indoor air; Aloe Vera, Areca Palm, Bamboo Palm, Boston Fern, Gerbera Daisy, and Chinese Evergreen.