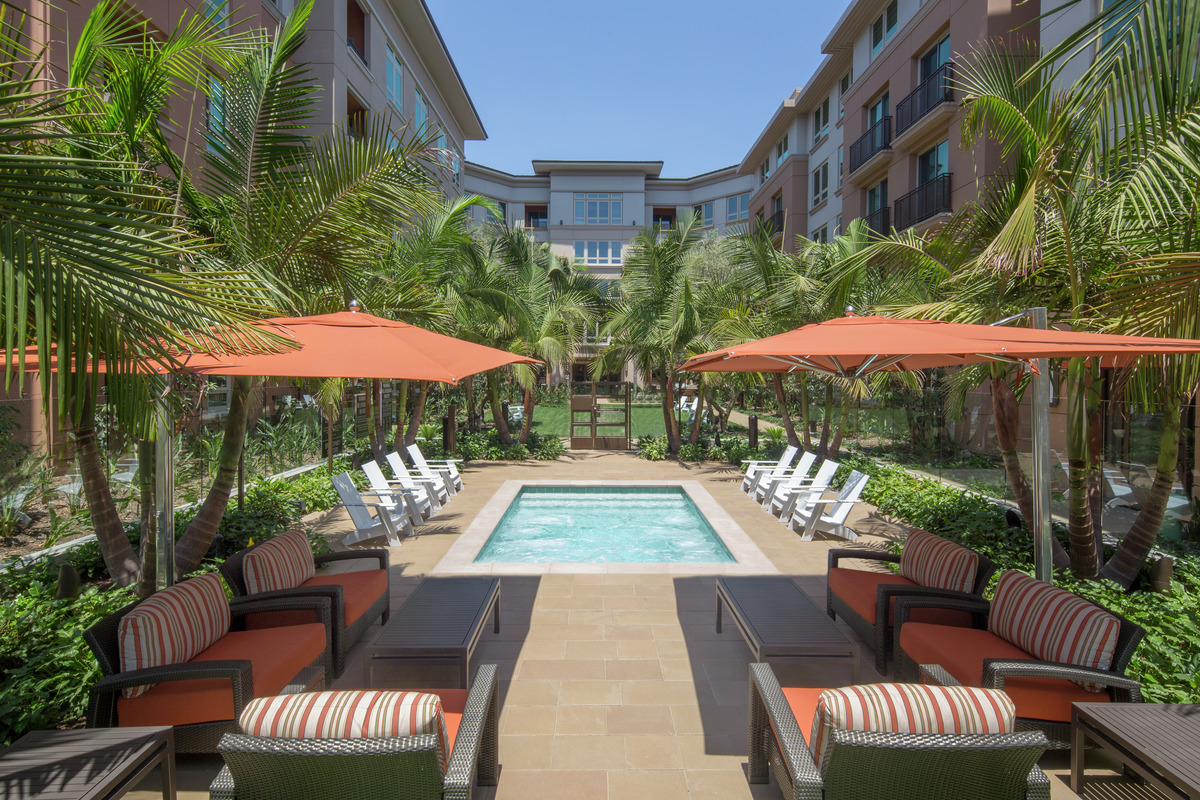 At first glance, renting and leasing seem very similar, as the words are often used interchangeably. Condos for lease will pop up in your search for apartment rentals – and vice versa − implying that they're the same. Well, there are some key differences between renting an apartment and leasing a condo that you'll want to keep in mind while you're searching for a new place that's right for you.
Ownership
The biggest difference between renting an apartment and leasing a condo is the ownership – who you'll be dealing with as a tenant or lessee.
An apartment is usually owned by a corporation such as Irvine Company. That entity may hire a property management company to deal with the day-to-day activities of the community, becoming the indirect "landlord." A property manager associated with that company will be your point of contact.
A condominium (aka "condo") is a private residence in a building, complex, or community that is owned by someone who acts as the landlord of a particular unit. A condo could also fall under the ownership/management umbrella of a community's homeowner's association (HOA).
Maintenance 
One of the greatest perks of renting an apartment is easy maintenance. Typically, apartment communities have a full-time maintenance staff on-site that is available to respond to work orders, submitted by tenants, in a timely fashion.
In a condo, it may be a little more complicated. The owner of the unit may not have refined standards for addressing maintenance issues or may be in a different city or state. Organizing the work may require more involvement on the part of the lessee in this case. The owner may also try to fix the problem himself/herself when available.

Length of Contract
An apartment rental agreement is usually signed for a shorter term – 9, 12 or 15 months. The landlord can change the agreement (to an extent) in various ways.
A leasing contract for a condominium is signed for a longer term, and there is no change in the contract for the fixed period of time.
Paying Your Monthly Dues
The methods for paying vary, and it comes down to the base rent, utilities, and additional fees. 
In an apartment, you have the convenience of paying monthly rental payments online via a resident portal. Any other utilities including electricity, cable, and phone are often paid separately and directly to those providers.
You might pay monthly HOA fees (if applicable) in a condo for the upkeep of common areas, concierge services, and other amenities. Most commonly, you'll pay your lease fees in monthly installments by check. Utilities that are managed by the landlord may be included in that one-time monthly payment.
Communication 
You'll interact with several staff members when you rent an apartment. The apartment management team will communicate with you via email, newsletter or flier about picking up after pets, parking issues, community renovations, and being mindful of noise. Their focus is to carry on the company's vision of providing a positive customer service.
In a condo, you will likely have a direct relationship with the owner, unless he or she has outsourced the property management services to a company.
In the end, there are pros and cons of renting an apartment vs. leasing a condo. Understanding the differences can help you choose the right living situation for you.