San Diego may be California's best kept secret. It doesn't boast the high profile glamour and glitz of Los Angeles, the classic culture and sophistication of San Francisco, or even the high-tech sizzle of San Jose. Ask someone from New York or Chicago to name five California cities and Cupertino is likely to be named before San Diego. Heck, San Diego hasn't even had a major TV show set here since Simon & Simon. And that went off the air in 1989.
What it does have is a metro population of 3.1 million, a gorgeous skyline, America's largest West Coast naval base, one of the most beautiful parks in the country, and arguably the best weather in the entire world. It's also home to dozens of colorful in-city neighborhoods and outlying suburbs that can complement just about any lifestyle.
Are you looking to move to San Diego or relocate within our expansive metro area? If so, here are some of the best places to live in San Diego (or nearby), depending on your priorities:
Best Schools
Our Top Choice: Torrey Highlands
If you have school-aged children and don't want to lay out big bucks for private education, then areas with the highest ranked public schools are the ones in which you may want to live. Torrey Highlands, off Highway 56 north of San Diego, boasts some of the state's best elementary, middle and high schools, all rated 10 on a 10-point scale by the State of California. Torrey Highlands also has one of the metro area's highest cost of living indexes, so the superior public education comes at a price. It's also one of the top reasons San Diego is one of the best places to live.
Other communities with superior public school ratings:
Del Mar Heights
Miramar Ranch North
Carmel Valley
Mission Hills
La Jolla
Lowest Crime
Our Top Choice: Carmel Valley
No matter what your household situation, safety is likely one of your top concerns. However, unless you want to live in a rural area devoid of people, some level of crime is an unfortunate reality whenever you start to get a significant number of humans together in one place. Not surprisingly, communities rated highly in terms of education, income and employment also tend to have low rates of theft, assault, armed robbery, burglary and murder. According to FBI statistics, these areas have lower incidence of crime:
Miramar Ranch North
Torrey Pines
Black Mountain Ranch
Rancho Pensaquitos
Alta Vista
Torrey Highlands
Broadway Heights

Best for the Young and Trendy
Our Top Choice: Mission Hills
If you're young, single or a couple and are looking for a neighborhood that's hip, vibrant and offers plenty of great restaurants, bars and boutique shopping, check out Little Italy, Clairemont/Kearny Mesa, East Village, Hillcrest, Gaslamp, North Park, or Pacific Beach. Naturally, these amenities don't come cheap. Rents average $2,100 to $2,500 a month for a two-bedroom unit on average.
Best for Young Professionals
Our Top Choice: La Jolla
If you're an educated Millennial whose career is starting to take off and looking for a neighborhood that's as upscale, trendy and ambitious as you are, you'll probably feel right at home in Downtown, North Park, East Village, Hillcrest or Banker's Hill. If you're up for a commute — or are lucky enough to telecommute from home — you're likely to enjoy the style and action of Encinitas or Del Mar.
Most Exclusive
Our Tip Choice: Torrey Pines
If you're looking for a status neighborhood and price is no object, look toward North County. Here, mostly along northern San Diego's magnificent coastline, you'll find the upscale communities of Carlsbad, Del Mar, Rancho Santa Fe and Solana Beach. Other mega-neighborhoods where real estate — and rents — favor the 1 percent include Ashley Falls-Carmel Canyon and La Jolla Farms-Torrey Pines, the latter rated as San Diego area's most expensive community according to Business Insider magazine.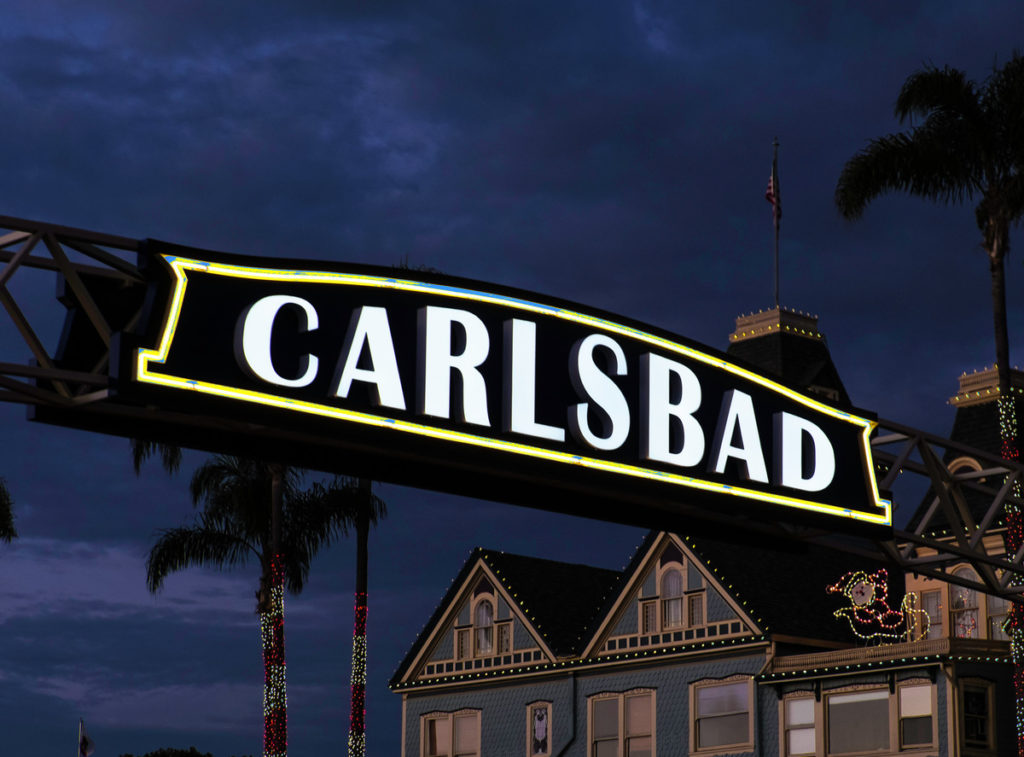 For Beach Bums
Our Top Choice: Carlsbad
As we noted above, San Diego's beachside communities are world-class. Fortunately, in the San Diego area, you don't need to be a captain of industry — or the heir to a family fortune — to live within a few minutes' drive of the water. Although any apartment near the sand is bound to cost more than similar digs inland, you can still find reasonable rentals in such beachside communities as Encinitas, Ocean Beach, Imperial Beach, Bay Park, Del Mar and Oceanside. For a few dollars more a month, you may find a place to your liking in the more exclusive enclaves of Leucadia and Carlsbad. The beaches of Coronado Island aren't too far away either.

Best Public Transportation
Our Top Choice: Downtown San Diego
Unlike Los Angeles, where having an automobile is as essential to life as air, food and water, San Diego has a well-developed in-city public transportation system. There are plenty of areas serviced by trolley and bus lines that you can use to get to work, shopping and entertainment without ever owning a set of wheels. The San Diego neighborhoods with the best public transportation access include Downtown, Core/Columbia, Park West, East Village, Horton Plaza, Little Italy, Harbor View, Teralta East, Cortez and Grant Hill.
Best Shopping Access
Our Top Choice: La Jolla
Are you a shopaholic? San Diego offers several neighborhoods where you can literally shop 'til you drop. And in addition, many of the most popular shopping centers are designed with the great San Diego weather in mind and offer breathtaking open-air shopping. The most vibrant retail districts can be found in the Gaslamp Quarter, Hillcrest & Uptown, Old Town, Mission Valley, Mission Bay, La Jolla and Coronado. These communities take advantage of their own unique shopping experiences and also provide residents access to larger popular shopping destinations like:
Horton Plaza Mall
Del Mar Plaza
Westfield Mission Valley
Are you looking for a San Diego area apartment community to call home? Try our apartment search feature to find quality lease opportunities available throughout San Diego and California.