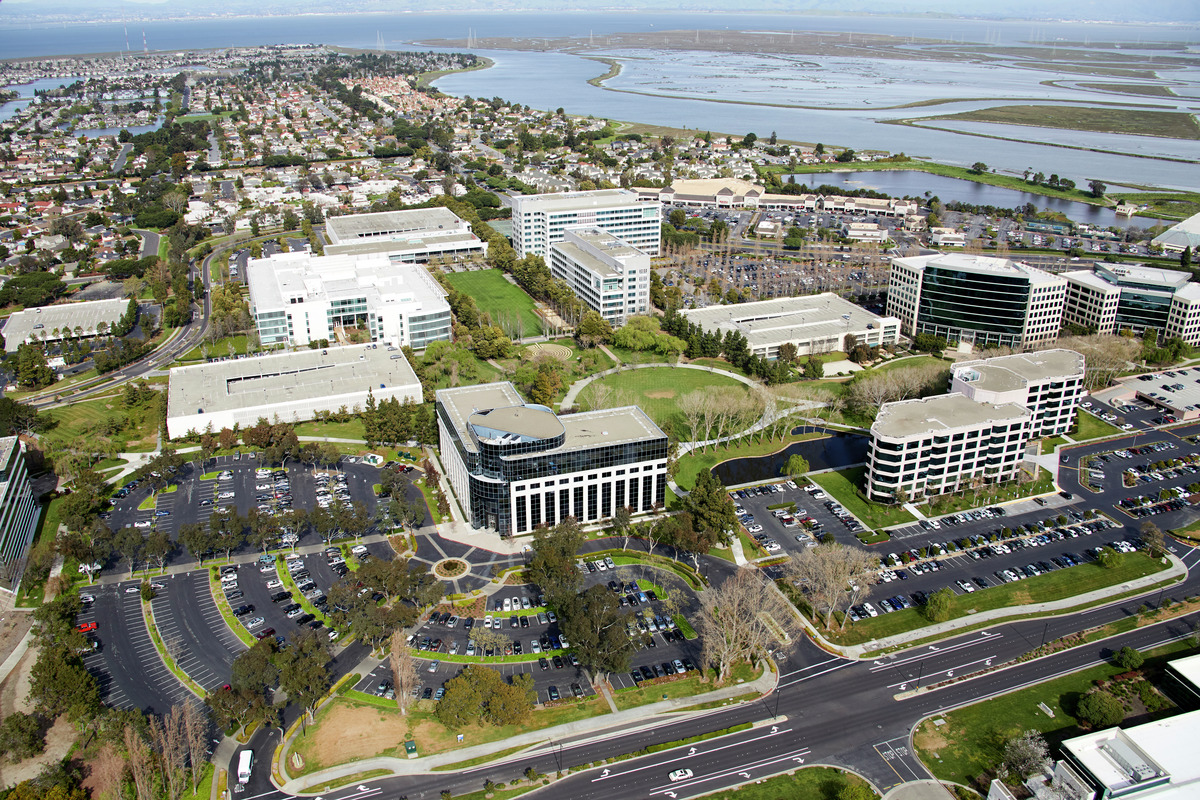 In California's Bay Area, tree-lined streets and historic buildings reflect the region's heritage, while cutting edge tech startups define its future. Influenced by Stanford University and upscale technology, the area is also an urban hub with great shopping, entertainment, coffee shops, and outdoor dining. In the Bay Area, you'll find luxury brands and fantastic shopping and dining at Santa Clara Square Marketplace, close to diverse eateries, a vibrant arts community, and of course, some of the world's top employers and startups. 
Startups in San Jose
Known as "the capital of Silicon Valley," the large concentration of high-technology social media, engineering, computer, and microprocessor companies around San Jose has led to a thriving economy. In 2014, the San Jose, Sunnyvale, and the Santa Clara metro area was ranked as the happiest place to work in the USA, citing high salaries and opportunities for growth, in addition to companies providing "fun and innovative work environments."
Sibros

Berymo

Celera

Nearal

OnePointOne
Startups in Sunnyvale
Sunnyvale is defined by scenic beauty and state-of-the-art energy, tucked beside some of the country's finest wineries. However, Sunnyvale is now home to some of the biggest and most promising tech startups, breaking ground in the cybersecurity space, while others are finding new ways to optimize healthcare. Here are a few notable Sunnyvale startups: 
CrowdStrike

Arctic Wolf Networks

BlueCart

Health Gorilla

LeanData

BorderX Lab
Startups in Cupertino
Cupertino is one of the best places to live in the U.S. and is home to Apple, and HP. Now, smaller companies and startups are following suit by setting up shop here. Dubbed the "heart of Silicon Valley," Cupertino spans about 11 square miles of dense suburban terrain and extends to the foothills of the Santa Cruz Mountains. 
Moxtra 

Rancher

AstroReality
Startups in Redwood City
In Redwood City, the blend of business, residential and abundant leisure activities define the character of this stunning location—a charming mixture of old and new. Home to mega-companies such as Electronic Arts and Oracle, Redwood City is also the newest base for startups and newcomers. Getting around Redwood City and the surrounding Bay Area is easy with access to CalTrain commuter rail, major highways, plus San Francisco and San Jose International Airports. 
Poshmark

Highfive

Branch

Box
Startups in Santa Clara
Santa Clara Square Apartment Homes are adjacent to major employers as well as startups, retailers, and open park spaces. This new luxury community is also hugged by San Tomas-Aquino Creek Trail, a walking, running, and bicycling trail extending south from the San Francisco Bay Trail to Cabrillo Avenue. Bordered by San Jose and Sunnyvale for a quick and easy commute, Santa Clara defines live, work, and play lifestyle. 
Couchbase

Chegg

Kno

Silver Peak Systems

eASIC