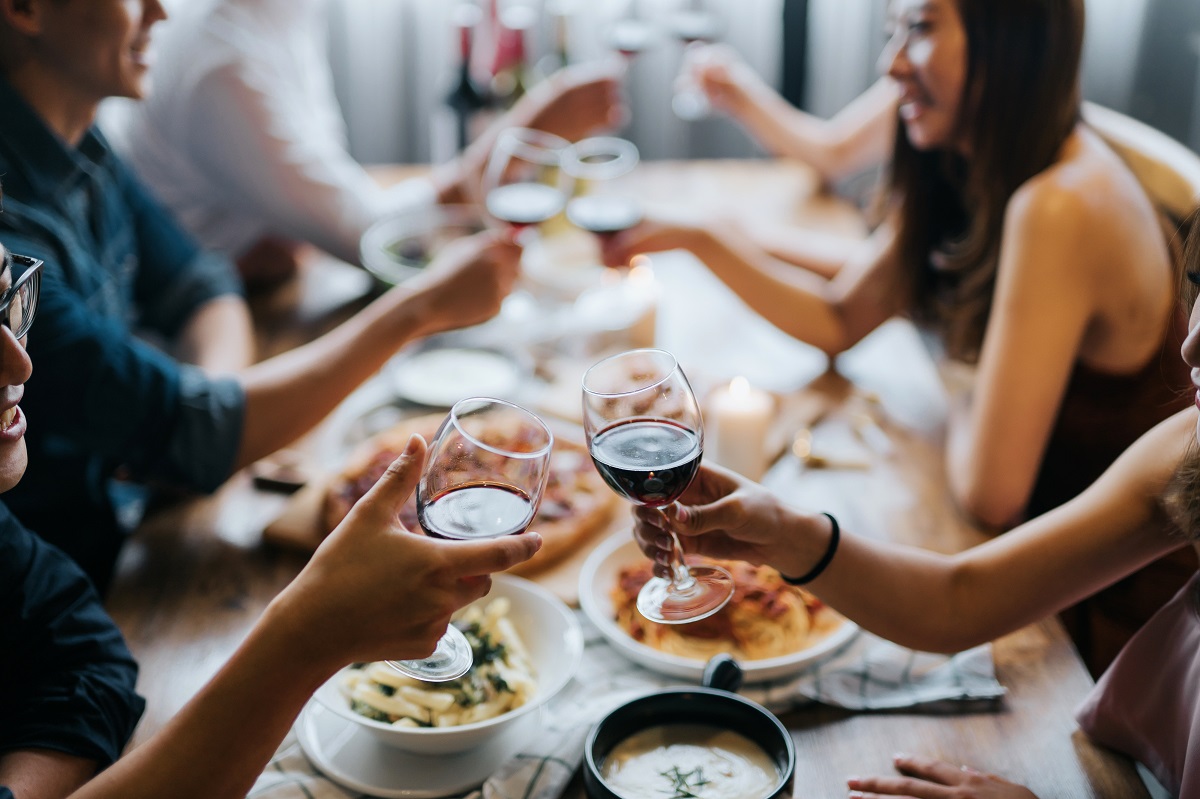 For years, housewarming parties have been a tradition to christen your new home with joy and camaraderie. Whether you're moving into a studio apartment or a two-bedroom loft, gathering with old friends and new neighbors is the perfect way to make your apartment feel like home. There's no wrong way to plan an apartment warming party. From a cocktail celebration to a casual unpacking party, there are plenty of creative ideas to accommodate every new apartment home and every style.
Stock the Bar with a Housewarming Registry 
Ideal for newlyweds and first-time renters, a stock-the-bar party is a great way to turn your apartment into a home and is a fun alternative to the traditional housewarming party. Create a barware registry to give guests a better idea of what essentials you need to stock your bar. Make sure to include a selection of weeknight wines, specialty champagnes, coasters, as well as a decanter. You can shake up a cocktail for your guests and test out all your new gadgets at your apartment housewarming party.
Host an Old-Fashioned Potluck
Potlucks are a great way for neighbors to meet and get to know each other. Invite old friends and new neighbors to share their favorite dishes and celebrate this new chapter in your life. Because everyone brings a dish to share, this is a great party idea for those who have just settled in or have limited culinary skills.
Play a Few Party Games
Chances are, all of your guests won't know one another. Having some popular party games on hand will help break the ice and spark a few connections. Plan a scavenger hunt so guests can use clues to explore your new home. Modern games such as Cards Against Humanity are a sure-fire way to get people chatting.
Turn Unpacking into a Party
Moving solo can be physically challenging, especially when you have large boxes and heavy pieces of furniture. Make things a little easier and a little more fun by hosting an unpacking party. Invite your close family and friends to help you get settled into your new place. After a productive unpacking party, celebrate by serving a round of drinks and tasty small bites.
Send Out Evites 
While classic paper invitations are a classy touch, they are a hassle to send, especially after a big move. Create a Facebook event and send invitations directly to your friends Guests can quickly RSVP from the Evite, so you can get an accurate headcount and buy plenty of refreshments.
Make a Party Playlist
Nothing sets the moods at a party like the right playlist. Find an upbeat housewarming playlist on Spotify or make your own with tracks like "My House" by Flo Rida, or "Movin' Out" by Billy Joel.
Organize an Open House
If you have a large group of friends or a big family, planning a party around everyone's schedules can be tough. Instead of hosting a party for a few hours, throw an open house, or in this case, an open apartment. Rather than everyone showing up all at once, keep invite guests to stop by during the open house to check out your new place.
Establish a Theme
Although it's not completely necessary, a theme will set the overall ambiance of your apartment warming party. A theme will also help your guests determine the dress code and what kind of gift to bring. There is an endless number of themes such as housewarming fiesta or a champagne toast.
Whether you've moved to San Diego or Orange County, make sure that your party is a success with these apartment housewarming ideas. If you're still looking for a spot to call home, start your search at Irvine Company Apartment Communities.