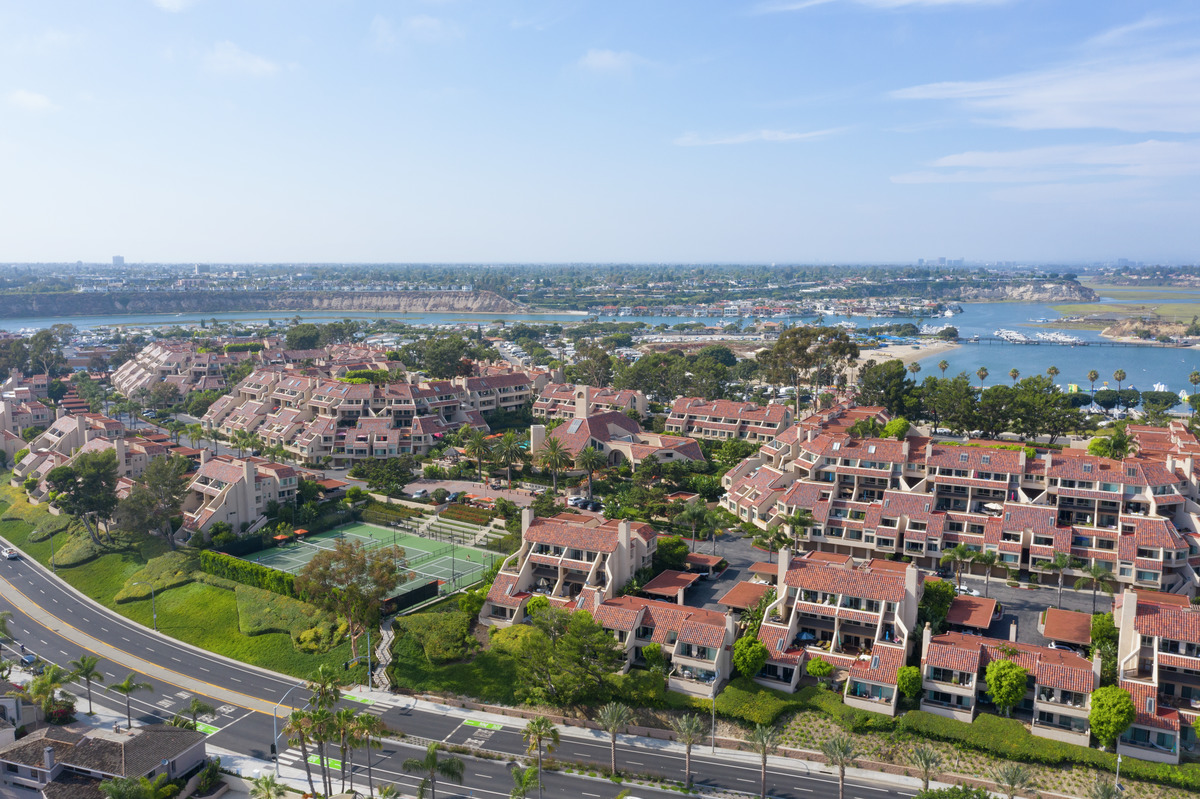 What is the best place to live in California? That depends on who you ask. Rating a city is like rating a movie; everyone has an opinion. And it's often a matter of individual taste. Even sites that purport to use objective criteria like cost-of-living, crime rates, employment rates, median income, etc., have their biases. As a result, every list is different. Sometimes strikingly so. But there is no doubt Irvine Company Apartment Communities are located in some of the best places to live in California, which span from San Diego to Orange County; Los Angeles to Silicon Valley. These sustainable communities include not only incredible living spaces but retail centers, industry, schools, and permanently preserved open spaces.
Irvine
Orange County's first major master-planned community, Irvine was rated a top California community by Money Magazine and consistently ranks as the safest city of its size in America. Home of the innovative University of California-Irvine (UCI) (Go Anteaters!). As of 2020, the median income in Irvine is $91,999 the median home price is $907,185. Irvine Fun Fact: The city operates a computerized automated traffic control system that makes its wide boulevards some of the fastest moving in the state!
Newport Beach
In our collection of 10 distinctive Newport Beach apartment communities, residents have it all by the coast. Here, exquisite apartment home interiors meet upscale beachfront dining and Orange County's most coveted luxury shopping experiences in upscale shopping at its finest at Fashion Island. Here, with the ocean glittering in the distance, you can stroll through Mediterranean-inspired paseos to pursue the latest designer wear at Nordstrom, Neiman Marcus, Bloomingdales and more.
Find Apartments in Newport Beach
Tustin
Characterized by hillsides with sweeping views of the Saddleback Mountains and nestled alongside one of the oldest historical districts in Orange County, Tustin is a remarkable city. Conveniently located near shopping and dining at The Market Place and easy transportation on the 5 freeway and 261 toll road, Tustin offers exceptional residence features.
Playa Vista
Those living at L.A.'s Playa Vista, are a short bike ride from the marina, where stand-up paddleboarding affords sweeping views of Marina Del Rey, gliding peacefully past yachts and sea lions. Playa Vista boasts small-town appeal in a prime Los Angeles "Silicon Beach" location with neighborhood boutiques, an outdoor entertainment and retail center, cinemas, and farm-to-table restaurants.
Find Apartments in Playa Vista
Cupertino
Perhaps best known as the home to Apple, Cupertino is a city of just over 60,000 situated directly east of San Jose. In the Top 10 rankings of both WalletHub.com and RentApplication.com, Cupertino has a median household income of $134,872 and a median home price of $1.77 million. Cupertino Fun Fact: "The Cupertino Effect" is tech-speak for when a spell-check program believes you have misspelled a word (even if you haven't) and changes it something else. It rose from early spell-checking applications, unaware that most people were now spelling "co-operation" without the hyphen, automatically changing "cooperation" to "Cupertino." This led to such amusing organizational names as "The South American Association for Regional Cupertino."
San Jose
San Jose has long been the prestigious address of Silicon Valley's corporate campuses. And with thousands of new jobs created each month, the "welcome" mat is always out. Irvine Company's San Jose apartments offer seamless connections to dynamic workplaces across Silicon Valley, surrounded by the region's stunning natural landscape. Enjoy tech-forward living experiences for amenitized convenience.
San Diego:
Choosing which magnificent city you'd like to live in San Diego will be the hardest part! From Carlsbad to Mission Valley, Carmel Valley, La Jolla, and downtown, idyllic sun-to-sand landscapes, globally-ranked universities, and many of California's best entertainment, shopping, and dining experiences are just beyond your door when you live forward in San Diego. Known for its near-perfect climate, long stretches of open beaches, world-renowned universities, shopping, dining, and theme parks, San Diego is quite literally brimming with options.