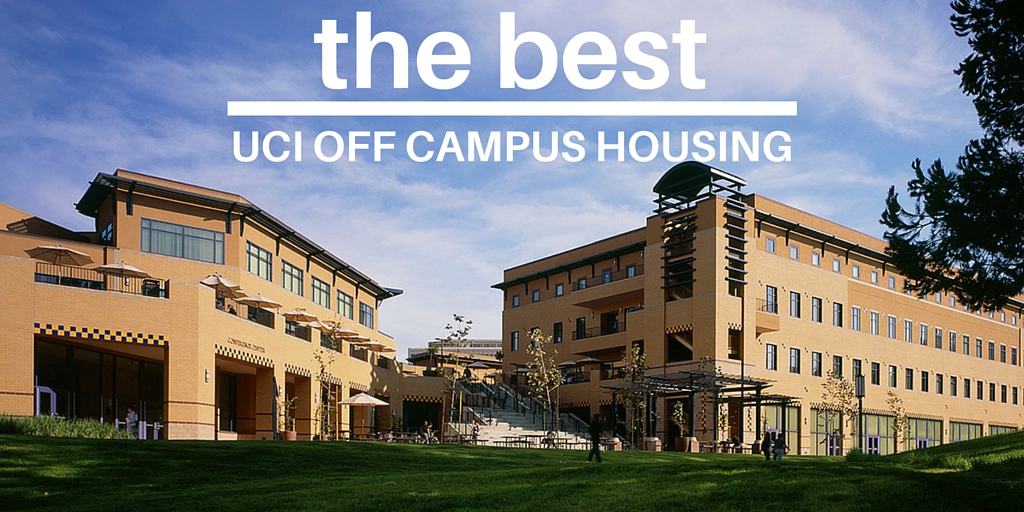 Between class, studying, clubs and other extracurricular activities, work, friends, and everything in between, we know that campus life can get a little hectic. It might be an underrated and overlooked thing, but living comfortably near campus where everything takes place is a huge advantage while you are in college. Thankfully, there are plenty of nearby UCI off campus housing options that you can take advantage of. Many of the following apartment communities are walking distance to UCI and University Center. They even provide amenities tailored to the college student with study and business centers that are even open late during finals time. Check out the best UCI off campus housing options below:
0.5 mile (11 minute walk) to Langson Library. 0.2 mile (4 minute walk) to University Town Center.
Dartmouth offers apartment living in a contemporary metro setting next to the University Center without having to sacrifice any of the space you'd typically give up living in a metropolitan area. On the contrary, Dartmouth offers spacious floorplans with dual master suites, large private patios or balconies, kitchens with eat-in serving bars, walk-in closets, plenty of windows, and spectacular views. In addition to the comfortable in-unit living, there are plentyof community amenities to take advantage of. Residents will have access to two heated swimming pools, three large heated spas, four conveniently spacious laundry facilities, and enclosed, shared parking garages. There's definitely a lot to like about living at Dartmouth Court!
0.5 mile (11 minute walk) to Langson Library. 0.2 mile (5 minute walk) to University Center.
Tropical oasis, that's the mellow vibe you get by living in Stanford Court, a great option for off campus apartments near UCI. The resort-style feel is enhanced by two swimming pools and spas (with WiFi service!*) as well as gas BBQs ideal for entertaining guests. In addition, units have a nice and open-design with a floorplan that also allows for extra privacy while providing additional light and garden views. High, vaulted ceilings and large picture windows is what give these apartments their open and spacious feel. In all, there are three unique one and two bedroom floorplans. Bigger pets (up to 24″) are also welcome in this community.
*pool area WiFi service available to Cox Communication customers
0.5 mile (12 minute walk) to Langson Library. 0.4 mile (8 minute walk) to University Center.
Characterized by contemporary architecture, Berkeley and Columbia Court pretty much has everything you need in an apartment community. Kitchens come fully stocked with refrigerator, microwave, dishwasher, and stove. You even have the luxury of having gas utilities paid for in this community. You'll also have private patios and balconies that provide outside personal storage while having the benefit of walk-in closets for in-unit storage space. The apartment also comes with central heat and air so you can live comfortably in the hot and cold months. Outdoor amenities include a swimming pool and spa, reserved covered parking, a designated car wash area, and 4 convenient laundry facilities.
0.6 mile (14 minute walk) to Langson Library. 0.3 mile (7 minute walk) to University Center. 
If you're looking for a little more quiet and quaint, then Ambrose is for you. This community overlooks Mason Regional Park, one of the largest parks in all of Irvine. Within the community, there are lounge areas with outdoor fireplaces and courtyard seating if you're looking to get some rest and relaxation outside. In addition, you can take advantage of swimming pools and two spas as well as a BBQ area to cook or entertain guests. Other perks of living in Ambrose include a private garage and in-home washer and dryer for those whose apartment search is amenity driven. Floor plans range from studio, junior, to 1 and 2 bedrooms.
0.2 mile (4 minute walk) to University Center.
With 1-3 bedroom floorplans and 2 or 3 bedroom townhomes plus private walk-up entryways, Harvard and Cornell Court is the community nearby UCI that feels most like an actual neighborhood. In addition, you can take advantage of a private patio or balcony (most come with an enclosed storage area). Harvard Court even offers layouts with exra light and privacy so you can feel even more at home. Bring a pet too! Pets up to 18″ are welcome in this community. Residents can also take advantage of a swimming pool and spa, fitness center, access to fax and copier, laundry facilities, and UTC Association Membership (basketball, tennis, BBQ and picnic areas, and more). For those who enjoy biking, Harvard and Cornell Court is also located near Irvine Biking Trails. We can't think of a better off campus housing option for UCI students.
Looking to browse through the floorplans, pricing, and other amenities? Head here for more information on UCI off campus apartments. If you're looking for other apartments in California, browse through our California apartment guide.