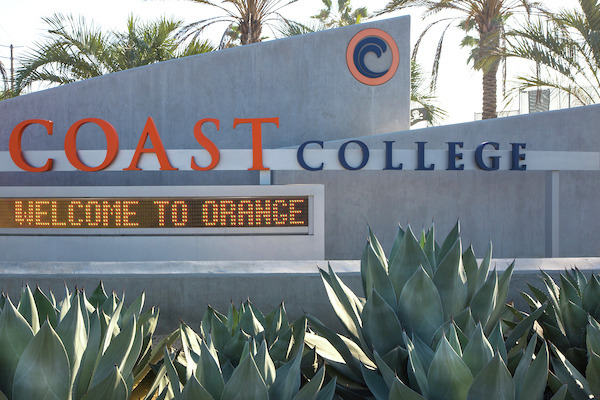 Costa Mesa, California is home of the Orange Coast College (OCC) Pirates, which also means many college students call the city home too. So if you're a college student looking for apartments near OCC, you've come to the right place.
Orange County offers many apartments located within walking distance or short drives from OCC. You may want to live close enough to campus to walk to class, or maybe you want to live near the beach with a quick drive to class. Either way, there are plenty of sunny Orange County apartments to choose from.
There are many benefits to living nearby your school. Commuting to campus everyday takes time and costs money, but if campus is just a short drive or walk away you can save on both of these. Living in an apartment community in a college area can also be a great way to meet new people. Oh and about those grades, living near your school means you're closer to the library.
If you think an apartment near OCC might be right for you, check out our apartments near OCC. Make sure to look at all of the unique amenities to decide which location fits your needs.
About Irvine Company Apartments
Less than four miles from Orange Coast College, The Enlcave at South Coast offers resort-style living with poolside cabanas, a Junior Olympic saltwater pool, fitness center, theater, clubhouse, jogging trails and more. And just six miles away from OCC, Villa Siena Apartment Homes  boasts in-suite laundry, gourmet kitchens and outdoor firepits for socializing. You can spend your weekends relaxing in the pools or BBQing with friends in the Orange County sunshine. Most of our apartments are located near parks and other recreational centers, and many even have fitness centers on-site. You can also find apartments with washers and dryers, private balconies, walk-in closets, gated entries and more.
About Orange Coast College
Orange Coast College is a popular school choice for many Orange County residents. Out of all the Orange County community colleges, OCC is responsible for the most transfers into the University of California and California State University system. Both recent high school graduates and seasoned professionals can find challenging courses at OCC. The community college is also recognized for its public nautical program, which is one of the largest in the nation.
Want to find a great home near Orange Coast College? Click the link below for more info on The Enclave at South Coast.